Tacochela has my approval
More stories from Natalia Ruiz
Tacochela, located at the small strip mall on Ogden Avenue, is a family-owned Mexican restaurant but with a twist in the menu. Just like its outside appearance, the restaurant is very laid back and is the perfect place for a casual meal with family or friends.
As soon as I walked in, I saw what mirrored the setup of a Chipotle but with a twist of colorful chairs and colored walls.
However, the lunch trays sitting at the end of the line where you get your food help you envision yourself waiting hungry in the school lunch line to end up with disgusting, questionable hotdogs and warm milk, but that envisionment is far from the truth.
As soon as you walk in, it is hard to miss the huge mural painted opposite of the menu board. On the wall there is an authentic illustration that complemented the restaurant the best. The mural consists of many hispanic-themed items like skulls, tacos and piñatas; it was painted by a cousin of one of the owners.
The Chipotle-style restaurant has a small menu consisting of 6 entree menu items, with tacos, burritos, rice and beans. The menu doubles its size because of all the different toppings that you can add.
I skimmed through the menu and an item that I've never tried before caught my eye: cemitas. Cemitas consist of a hamburger bun with different seeds on top. The bun is lightly toasted and then passed down the line so that you can customize it to your liking.
I was unsure of what to put on my sandwich, so I asked the man who happened to be the father of one the owners for advice. He advised me to put a thin layer of beans on the heel of the bun, then I chose barbacoa for my meat, and he added some of his signature Chipotle sauce.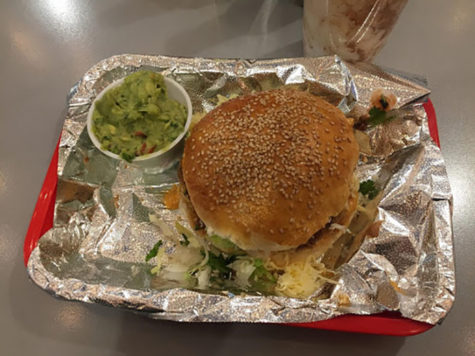 I continued to go through the line and add more toppings: lettuce, fresh queso fresco, mozzarella cheese, mild salsa, cilantro and a side of chips and guacamole. I topped off my meal with a glass of agua de horchata (rice water).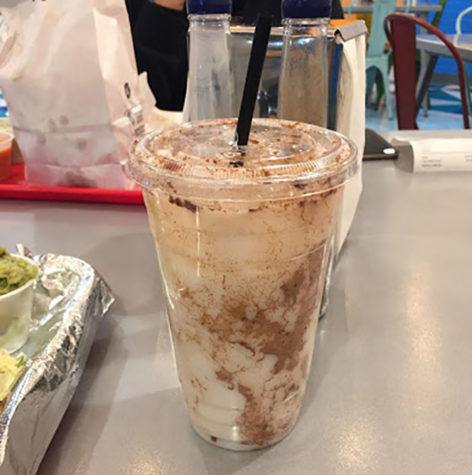 The water was by far one of my favorite parts of my meal. The water had the ideal amount of cinnamon, sugar and was the perfect consistency.
My friend and I both enjoyed our meals. Mine came out to around $12 and was definitely worth the price. I recommend this restaurant for any type of meal during the day and would rate it 10/10.
Leave a Comment