A spirited fight: Why attendance should be required at DGS assemblies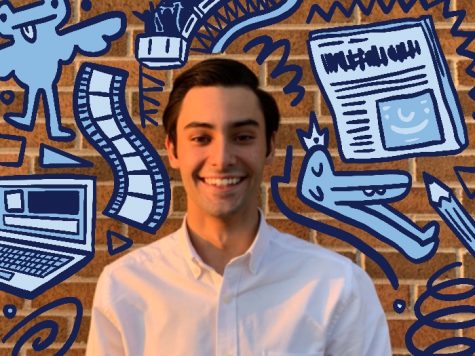 More stories from Alex Miranda
Give me a D! Give me a G! Give me a… S?
It appears some students have lost their school spirit. During assemblies, the cafeteria and library become packed with students who opt out of these events, leaving supervisors overwhelmed and gym bleachers underpopulated. Because of this, the administration's stance on allowing students to skip the assembly has changed in hopes of increasing participation and peer support.
Now this is something we can cheer for.
We are fortunate to have such an expansive and diverse student body. Assemblies provide our school with an opportunity for people of distinct cultures, backgrounds and beliefs to unite under a common goal: celebrating an identity in which everybody shares–DGS. Considering the pressures of today's climate, this experience is not only refreshing, but necessary.
Principal Edward Schwartz agrees. In his "DGS Message for February" newsletter, he explained the administration's rationale for mandating assembly attendance.
"…We have noticed a group of students not participating in all school events. We believe that it is important that all of our students are exposed to this type of celebration and have the chance to see the amazing things that other students are doing," Schwartz said.
Schwartz makes an important point. We all share a responsibility to honor each other's accomplishments and successes with our presence.
There are students that tend to disagree with this philosophy. They feel their presence isn't necessary, especially since they may not have an active role in the assembly. These students feel their time would be better spent elsewhere.
We don't think so.
During the assembly, there is nothing done in the library or cafeteria that can't be done in the bleachers. Most students opting out of the assembly aren't using their time wisely anyway, socializing and having fun instead of working on assignments. If students aren't staying on task, they might as well bring their energy to the gym.
We should be in full support of attending these events. DGS assemblies are an inclusive and valuable experience, regardless of whether students are on the floor or in the bleachers.
Cheers to that.
Leave a Comment