Animal poaching and the communities left out of the conversation
Hang on for a minute...we're trying to find some more stories you might like.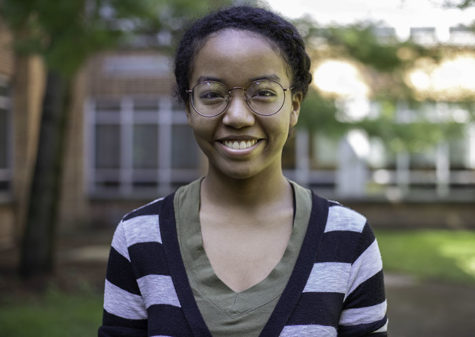 More stories from Emmanuelle Copeland
With the popularity of the documentary "STROOP: journey into the rhino horn war," photos of rhinos that have been brutally killed, then robbed of their tusks have been circulating the internet producing a public outcry amongst many around the world.
But there is a substantial difference in how the documentary has been received here in America versus in South Africa, where the documentary was created. In America, there is outrage concerning the inhumanities these animals are treated with. In South Africa it is received with general ambivalence.
"We come back home and we have cinema distributors and even the media telling us that, 'Look, the public is tired of hearing about rhino poaching' or 'Our editor is tired of talking about rhinos," the narrator of the film Bonné de Bod said.
But it's not that the inhabitants of African countries where poaching is abundant don't care about animals, it's that they care more about the survival of their communities.
These animals are cohabitating with many rural communities. But even if they are "cute" from afar, they are not anyone's pets and you can't treat them as such.
They are wild animals. And oftentimes these animals do pose a threat to the people in the community.
Elephants destroy crops. Rhinos rampage and damage homes. Lions kill. And though these are natural behaviors, they still pose an immediate threat to the safety of the villagers and their children and create resentment.
The fight against poachers is oftentimes dangerous and not a battle many people in these communities would volunteer for. Over 100 rangers have died on duty in the past year in Asia and Africa, half of which being murdered by poachers according to the International Ranger Federation and the Thin Green Line Federation,.
Another reason why people in these communities don't always attempt to help is that they simply can't.
By the most recent estimates, over a quarter of citizens in South Africa are unemployed and their economy is barely making it out of a recession. And this is one of the most thriving African economies.
Other countries aren't faring nearly as well. In some countries, like Zimbabwe, around three-quarters of their population is below the poverty line.
"Zimbabwe is on its knees because of economic downturn, yet the international community expects our poor country to look after elephants and lions when we can't even feed our nation," a zoologist at Chinhoyi University of Technology, Victor Muposhi said.
To summarize the theories of Maslow's hierarchy of needs, you can't worry about upholding philosophic principles when you've got to worry about surviving or protecting your family.
Trying to guilt trip communities that are barely able to provide for themselves to make them help animals that also have posed a threat to them does not work in advocating for change. Not to mention, communities also might simply not have the money put into technology and manpower needed to fight poachers.
Now don't get me wrong, there should be sympathy for these animals. They do deserve to be protected and are integral to the ecosystems they inhabit.
But one cannot indiscriminately judge the decisions made by foreign policy makers or communities, especially if it is based on a morality that is only understood by those privileged enough to have the education and security to debate it.
One topic that remains highly debated is that of trophy hunting, the hunting of wild animals for recreation. In particular, using trophy hunting as a means to fund conservation efforts.
To many Americans, killing animals to save animals seems counterintuitive and overall inhumane.
When properly regulated and monitored, poorer African communities can offer expensive trophy hunting trips to rich foreigners as a means to kill a few animals to fund the protection of the entire population from poachers. There are also only some "trophy parts" in which the trophy hunters actually care about, like the heads or tusks, so the rest of the animal can be used for food for the community.
Although when improperly implemented, this system has been exploited to the extent that some estimate that very little of the profit actually gets properly distributed in practice, it's one of the only plans that remains culturally sensitive to the needs of the community of people living there.
There are ways to try to use tourism to fund technological advancements that don't trade one life for others, as in trophy hunting, but it still is a precarious balance. Technology is expensive and if an area can't be made safe enough for tourism to be thriving then it's not a viable option, thus other funding might be needed.
But no matter what method is implemented to save these animals from poachers, human lives are affected by the cost needed to undergo programs to fight against poaching as well as the potential dangers associated with it and need to be protected with the same sympathy and humanity given to the animals.