Previous DGS student is now the new assistant speech coach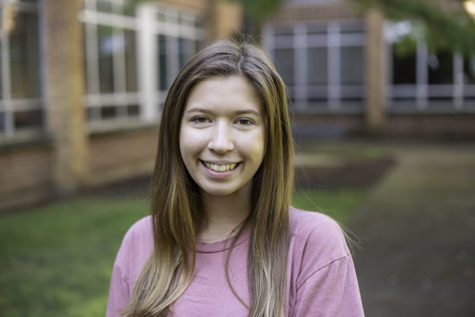 More stories from Sam Perkins
This year at DGS, the speech program welcomed Sean Liston as one of their new coaches. Liston is a new coach for all events but concentrates on students working in public speaking.
He is an alumnus who graduated from DGS in 2007. At the time, Liston was on the speech team with now-head coach Justin Matkovich and is excited to be back and working with his old partner.
Liston went on to study at Indiana University at Bloomington where he received a dual degree in secondary teaching and English with a minor in history.
After eight years of teaching experience at different schools, he decided to come back to DGS; he now teaches U.S. History and LRC. Liston is currently only involved in speech and is excited to see what the team has in store for this year.
"We have a younger team. [I can't wait to] see how they grow and just gain more confidence in themselves and their abilities, and I just want them to feel proud of what they do because they have a heck of a lot of talent," Liston said.
Liston is not the only one excited about his new position. Junior Kevin Tate expresses his appreciation for Liston in all that he has done for the program in only a few months.
"Speech is such a stressful activity. He does a really good job at comforting people and just making sure that they know the value of their work," Tate said.
Mask & Gavel President Janella Guzman has been on speech since her freshman year. She is excited to be able to work with Liston for her final year at DGS. Guzman feels that Liston will be a positive addition to the program because he is always willing to help anyone.
"He has been very helpful so far and he is not afraid to reach out and help the younger kids out too, so that is encouraging to see, especially because breaking the ice can be difficult," Guzman said.  
Liston intends to watch Matkovich this year in order to see how the speech program is run. Because it is his first year, he wants to learn from the other coaches before taking charge.  
"This is a learning year for me, so I just want to work with Justin Matkovich and the other coaches to be the best coach I can be," Liston said.