NxN Beauty may damage your bank account, but it won't damage your skin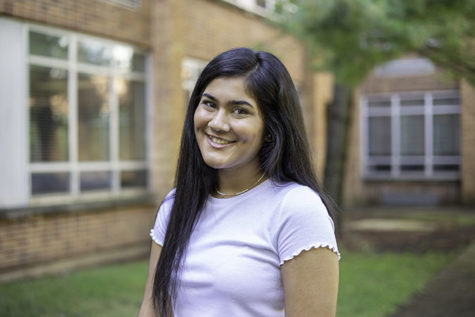 More stories from Srushti Desai
Formaldehyde, polyethylene, sulfate and other harmful chemicals are commonly found in the skincare products we use. These chemicals can be quite damaging to the skin, as it could cause breakouts and dry patches.
Companies such as Biore and Clean & Clear use these chemicals. They may seem fantastic when you initially use them but in the long run, they can cause skin damage.
Being completely honest, I used to use products from these companies, but I found that I had to change the products constantly because of the effect they were having on my skin.
After struggling for a few months, I found this company called NxN Beauty. Initially, I saw some Youtubers doing sponsorships with them, but after doing my research they looked legitimate so I decided to try some of their products.
NxN Beauty is similar to a monthly subscription; however, the user can cancel whenever they want to and choose certain products they want to reorder. It didn't seem like too much a commitment, so I purchased one of the kits.
They offer three different kits: one for dry/sensitive skin (Total Moisture System), one for acne-prone skin (Acne Edit) and one for oily/combination skin (Zero Shine System). I got the Zero Shine System because it was the option most suitable for my skin.
The one-month-long kit cost me $45; $39 for the actual skincare products and $6 for shipping. It took around a week to deliver, which is a pretty average timeframe, and none of the products were damaged or opened when I received them.
All three kits consist of four products, and each of the products varies from kit to kit. I used my products during the month of October, and I found that my skin looks smoother and clearer than before.
The Fresh Start Foaming Cleanser was my favorite product from the kit for many reasons. First of all, the smell was amazing. Being that it came naturally from grapefruit, sweet orange and rosemary oil, the smell was even more extravagant.
The other aspect that made this product my favorite was the refreshing feeling it gave my skin. Clean & Clear and Biore products would tingle my skin so that it felt cool and refreshing afterwards, but I know products from NxN Beauty don't contain chemicals like laureth sulfate and sodium hydroxide. I am definitely going to repurchase this kit because I saw benefits in my skin after using them.
NxN Beauty gets a 10 out of 10 stars from me because although I expected a lot, they went above and beyond my expectations. The ingredients and packaging of the products may have lured me in, but the amazing scents of the products are what's making me stay.  
Leave a Comment