Dueling perspectives: Nike's decision to hire Kaepernick for their recent campaign
Hang on for a minute...we're trying to find some more stories you might like.
More stories from Rhaya Truman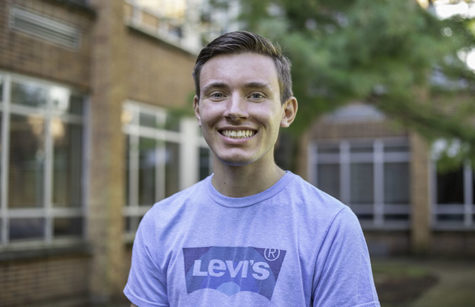 More stories from Paul Szmanda
Nike made an educated decision to choose Kaepernick for their campaign
By: Rhaya Truman
Colin Kaepernick is one of the most hated athletes of all time.
Now Nike has partnered with him for their most recent campaign, and we should all support them in their decision.
Kaepernick protested by kneeling during the National Anthem at NFL games in response to police brutality in America. Because of this, many people labeled him as unpatriotic and disrespectful to the troops.
Because of Kaepernick's decision to take a knee to police brutality, he has lost his job and went from being one of the top quarterbacks in the league to a free agent who isn't sure if he will ever be able to step on the field wearing a number on his back ever again.
The ad correctly addressed his situation and says, "Believe in something. Even if it means sacrificing everything." If this campaign fits anyone, it's Kaepernick. Because of his decision to protest, he has lost many fans who believe what he did was wrong, and ultimately ruined his image.
The way people view patriotism in America doesn't represent what patriotism truly is; only their opinions of what it should be. This includes how some Americans believe patriotism should be expressed no matter what and claim a person is un-American if they don't show love for the country.
If the status-quo wasn't built for African Americans, then questioning the status-quo is valid.
So if this country was built off of the blood, sweat and tears of African American slaves, who had no choice in becoming enslaved by the white man and continuously to this day are seen as lower than the rest and treated wrongfully, don't black people have the right to not support every single moral this country has? 
Kaepernick has the right to protest against what the believes is wrong and that does not make him a bad person, that makes him human. The freedom he has to use his voice should not be silenced, simply because he is in a spotlight, but should be amplified because of his platform.
Nike knew what they were doing. They understand that America is moving slowly but surely towards equality, and the brand used that to their advantage. A huge portion of their demographics are the minority communities, so Nike made a smart move in reaching their target audience.
If you are still trying to convince yourself that this argument is about troops and not about a black man getting publicity for going against what he believed was right, there is a lack of connection between aiming to understand and continuing to be ignorant.
Nike saw a man who was not afraid to sit down for what he believed in. What he did was one of the most powerful yet controversial events to occur in NFL history. As a big brand, Nike aims to send a certain message and by using Kaepernick, they are standing up for equality — not supporting someone who is anti-America.
Nike failed at correctly representing their brand by choosing Kaepernick
By: Paul Szmanda
Recently, Nike made the controversial decision to hire Colin Kaepernick as their new spokesman. Even if the company genuinely wants to shine a light on the issues that Kaepernick is trying to address, this seems like a counterproductive way to do it. Aside from the obvious patriotic reasons, there are also strategic purposes as to why he should not be kneeling during the Anthem, and why Nike should not be supporting him.
Kaepernick claims that his goal in protesting the flag is to "stand up for people who are oppressed." He says he wants to raise awareness about the "bodies in the streets and people getting paid leave and getting away with murder." No one is denying that these are issues that should be more aggressively tackled by lawmakers and communities.
However, Kaepernick's communication strategy has lagged. As an activist he should be talking about the black people who are disproportionately affected by violent crime and telling their story. Instead, Kaepernick has become the story.
It first began when the NFL player kneeled during the National Anthem. Many Americans were offended by not only his actions but also by his words, when he later said that he will not "show pride in a flag for a country that oppresses black people." Many interpreted this as those who do express our patriotism are racist.
The explicit meaning of his words goes further than that, for he said that it is the "country" as a whole that is oppressing people, not just small fringe groups.
He knew that his actions were going to make a lot of people mad, saying, "I am not looking for approval." He was right — 72% of Americans said they think it is "unpatriotic" according to a Reuters poll. If Kaepernick wants to inspire more people to join his cause, he should not be doing so by offending nearly three-fourths of the country — this is not an effective method of persuasion.
He should have known that the action itself was going to get far more media coverage than the message he was trying to send. He should have known that, being as politically divided as we are today, this would only enrage both sides, furthering us from reaching common ground.
This pegs the question, was Kaepernick really trying to make a change or did he just want to show the media which side of the political debate he is on? And is Nike trying to do the same thing?
At the end of the day, all they did was fan the flames of political division that are already running rampant in our society. They are not informing us about anything, not teaching us about anything new.
I had to search online just to find out what Kaepernick has done to actually help minorities. I discovered that he recently donated $100,000 to 10 different organizations working for racial equality. It is great to see that Kaepernick is doing something to directly influence his cause — maybe I would have known about this earlier if he chose to wear socks with the Silicon Valley De-Bug slogan as opposed to socks with cops depicted as pigs.
It is disappointing to think that today some people see the American flag as something to unite against — that when trying to send a political message, some people find it more effective to do so by insulting the flag rather than by embracing it.
Nike's decision to hire a figure whose actions take away from his message is not going to help disadvantaged minorities. It is not going to bring any new supporters to their cause. It is only fueling the divide within our country without actually making a positive difference.

About the Writers
Rhaya Truman, Managing Editor
Rhaya Truman is a senior at DGS and is the Managing Editor for the Blueprint. She has participated in basketball and dance in her DGS years and is currently a member of the Speech team. She is involved in many organizations, for example, Kpop club,  Peer Tutors, Speech, Mustang Way Leaders and the Communications Officer for the Student Council Executive Board.
Her favorite things to do are go to concerts, shopping and traveling. She has not narrowed down her main college but is greatly interested in San Diego State University, University of Arizona and Arizona State Univesity. She wants to major in Media, Journalism or Communications related concepts.
Truman received an honorable mention for her first print in depth piece at NISPA and multiple awards for her reviews. She was also a state qualifier in review writing and placed 3rd at her sectional. She was a member of the 2018 Blueprint state winning team.
Truman has an obsession with 90's culture and lives "the retro way" in order to fill her void of not being born in the best era of all time. Some of her favorite recent artists are Tyler, The Creator, Logic and J. Cole, which all contain the vintage vibes her old soul craves. 
She wants to be fluent in at least three languages in her life and travel to multiple countries. She lives her life in aesthetics and has a secret love for interior design. She believes if she does not win the senior elective for best dressed, her high school career was not worth it. Her favorite show is the Get Down, she has a pretty cool record collection, loves meeting new people and treats life like a never ending good book.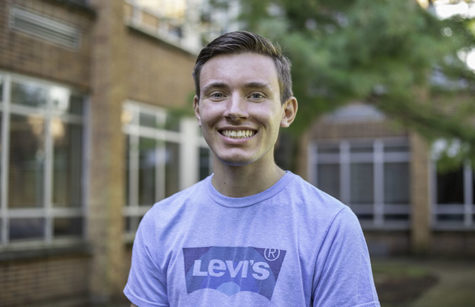 Paul Szmanda, Online Co-Editor-in-Chief
Paul Szmanda is a junior at DGS and an Online Co-Editor-in-Chief of the Blueprint.  This is his first year on the official Blueprint staff, but he has freelanced for the publication for the past two years.  Szmanda is also a varsity member on the DGS Speech Team, the Secretary of Politics Club, and a member of the Student Council.  In the spring, he runs sprints and hurdles on the Track & Field team.
In addition to English, Szmanda is fluent in Polish.  Over the summer Szmanda visited his family in Poland for the tenth time, also visiting Auschwitz-Birkenau and hiking in the Tatra mountains with his uncle.
In his free time, Szmanda enjoys riding his bike, having a personal record of 70 miles in one day.  In addition he has a hobby of fishkeeping, tending to his two saltwater and freshwater aquaria. Szmanda also volunteers at the West Suburban Community Pantry on Saturdays.
Szmanda is still deciding on colleges.  He wants to major in communications- and politics-related topics.