Speech team novices prepare for an eventful season on varsity level
Hang on for a minute...we're trying to find some more stories you might like.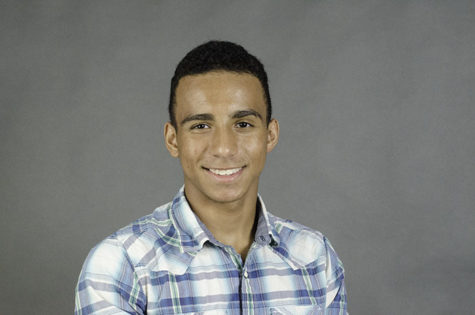 More stories from Donte Reed
The DGS speech team is preparing to enter the heart of their season, and a part of this preparation is the transition of the novice level speakers to the varsity roster. At DGS there are two levels for the speech team, novice and varsity. The novice level is designed for first-year speakers to introduce them into the word of public speaking and performing, while the varsity level is for experienced members where they compete for their way into the state tournament.
This means for the first-year novices that they are allowed to compete in novice tournaments, where they compete only against other first-year speakers. This allows them to get a feel for what it's like to speak with people of similar skill and to have a chance at winning awards in their events.
However, as the end of December approaches, high schools stop holding novice tournaments, and only stick to varsity styled competitions. For the varsity, this is where they begin to prepare for sectional tournaments and ultimately the state competitions.
Novices at most other programs would take this time away from competing to work on their skills away from the stage, but the DGS team does things differently, moving all novice speakers to the varsity level at this time. Head coach Justin Matkovich states how this works. "We're one of the few programs that you are basically a varsity member once they stop having novice tournaments … once they basically hit that mark they are varsity," Matkovich said.
This transition isn't always the easiest, and novices Annie Le and Elena Vergara are a little nervous about moving up towards the varsity level but are ready to take on the challenge. "I think maybe some of us aren't necessarily ready for it, it's kind of an important thing, and it's really good they are moving us up to varsity," Le said. Vergara went on to say that it's also a lesson in modesty. "It teaches you how not to be vain about placings. When you're a novice that just transitioned to varsity, you realize that 'I am not as good as I say I am'," Vergara said.
Even varsity members remember that transition and are working with the novices to help make that change easier. Senior Jessica Windischman has been on the team since her freshman year and knows the stresses of moving up to the varsity level. "It was nice [being a novice] and the tournaments were easy, but then getting kicked into the sophomore year it was like all that was gone," Windischman said.
As the end of December approaches, the DGS speech novices are working with their coaches and mentors to prepare themselves for the treacherous world that is high school competitive speech.

About the Writer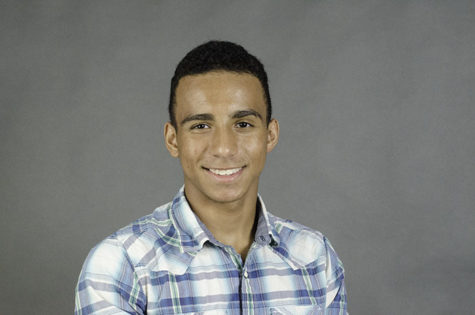 Donte Reed, Print Sports Editor
Donte Reed is a senior at DGS and is in his first year as a member of the Blueprint Staff. He is a member of the varsity co-ed cheerleading and boys varsity gymnastics teams.
Outside of school he is a member of the Delayed Entry Program for the United States Marine Corps, and he is planning on making a career out of being a Avionics Technician  Officer in the Marines.
Reed thrives in leadership positions as captain of the boys gymnastics team, and as a leader at his Marine recruiting station. As someone willing to enlist in the US Marines, he is not someone to shy away from a challenge and takes adversity head on.
Above all else Reed's personality is what makes him unique. He is a fun loving individual whomst'd've loves meeting new people and interacting with persons from all walks of life and ideological beliefs.