Cubs need to get back to baseball
Hang on for a minute...we're trying to find some more stories you might like.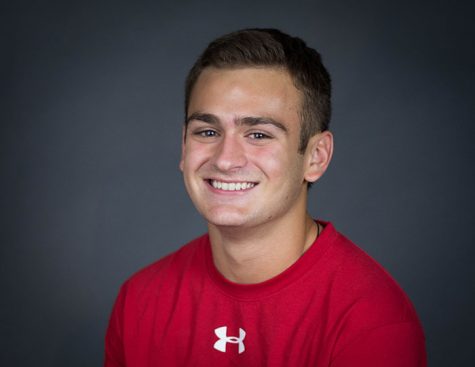 More stories from Blake Freko
The Chicago Cubs won their first World Series in the past 108 years during the 2016 season and plunged the whole city of Chicago and Cubs fans around the world into utter joy. Events such as parades, banner raisings, and ring ceremonies are bound to come with winning a championship.
While winning a championship brings jubilation to every fan and player, it also brings many distractions along with it for the players. All of these events and talk of the past season can certainly get in the way of the next season.
With the 2017 Cubs it appears that some of the distractions off the field may be affecting the way that they have performed on the field. They currently sit with 11 wins and 8 losses.
The Cubs didn't lose three straight games until May 23 of last year. They didn't lose even two games in a row until May 17 of last year. They dropped four straight games by April 17 of this year. While that's not extreme cause for concern, it's not good to see them going on a losing streak almost a month earlier than they did the year before.
The bullpen appears to be the part of the team that has struggled the most from the outside noise surrounding the team. As of April 17 the Cub's bullpen has blown four saves out of six opportunities with an Earned Run Average of 4.19.
While they have a winning record, many of their wins have come in a less than convincing manner. They have depended on late game home runs far too often to save games for the team.
The last three games the offense has been on a tear scoring 12, 5 and 14 runs respectively but their pitching has struggled in those three games, surrendering 8, 7 and 3 runs consecutively. These pitching struggles aren't completely due to the bullpen troubles earlier mentioned but also stem from struggles from the starting pitching rotation.
By no means are the Cubs playing bad baseball, they still have a winning record and are in first in the National League Central, but they have struggled more to begin this season than the prior season with virtually the same team. There's no doubt in my mind that the outside distractions are playing a role with some of the struggles that the team is facing.
While I love seeing David Ross on Dancing With The Stars and multiple Cubs players in commercials for the "Bryzzo" business, I will take winning over any of those distractions. It's time for the Cubs to go back to playing baseball with no distractions.