Skylar Swanson kicks and dives her way onto two varsity teams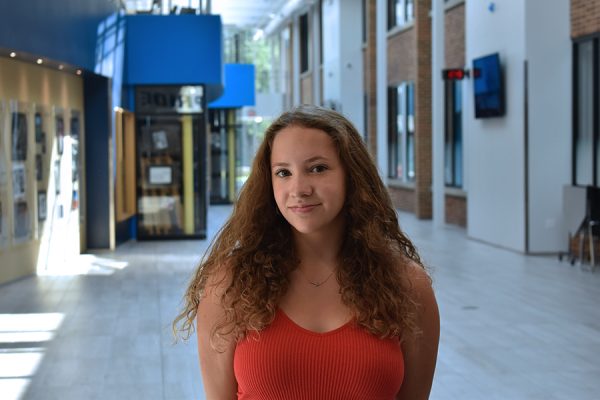 More stories from Maya Homberg
Managing school and one sport is hard enough. For sophomore Skylar Swanson, who competes on two varsity sports teams, organization is key and time management is a necessity. Swanson plays soccer and also swims, and although the sports are very different, they both require a great deal of commitment and discipline. Swanson discussed how she best manages her crowded schedule.
Q: What does your schedule look like when you are playing two sports at the same time?
A: I have to get up somewhat early because there's a lot of stuff to get together, and then after school I go straight to soccer practice, and then after that I'll go home for like 30 minutes to an hour, and then I have to go to swim practice. That ends around 9:15 p.m. and then I do any quick homework I didn't get done earlier.
Q: What do you enjoy most about soccer?
A: I like the environment and I really just have always enjoyed playing the sport. And I love getting outside. In the spring it's just a fun place to be.
Q: What do you enjoy most about swimming?
A: It's very competitive and it's a very tough sport.There;s a lot of commitment and discipline with it, and I also just enjoy the people.
Q: What's the hardest thing about managing two sports?
A: Definitely time management with school because I really don't want my grades to change or be affected based on two sports, and also keeping quality with those sports because sometimes my energy has to be split and it gets difficult.
Q: Do you have any advice for students trying to manage two sports?
A: Just make a plan and write things down a lot. I make lists of everything I need, and I make lists of homework. Just a lot of management and trying to stay organized is important.
Leave a Comment