Assault weapon ban stirs controversy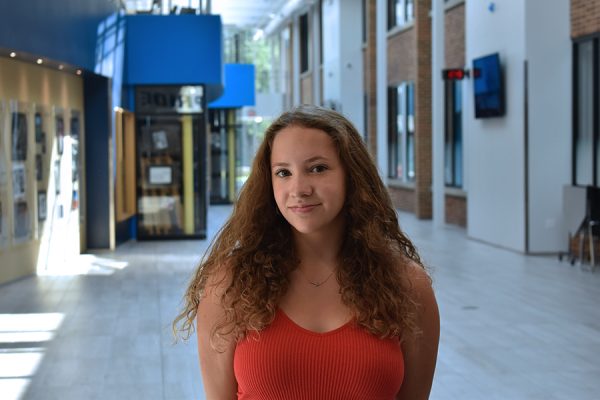 More stories from Maya Homberg
On Jan. 10, 2023, Illinois Gov. J.B. Pritzker signed into law an assault weapon ban that specifically prohibits the sale of assault weapons, high-capacity magazines and rapid-fire devices.
As mass shootings become more common in the U.S., Pritzker claimed during a press conference that this law is meant to keep people safe and protected from gun violence. One of the key motivators for this new legislation was the July 4, 2022 Highland Park shooting in which seven people were killed.
"For the past four years, my administration and my colleagues in the State Capitol have been battling the powerful forces of the NRA [National Rifle Association] to enshrine the strongest and most effective gun violence legislation that we possibly can. I couldn't be prouder to say that we got it done. And we will keep fighting — bill by bill, vote by vote, and protest by protest — to ensure that future generations only hear about massacres like Highland Park, Sandy Hook and Uvalde in their textbooks," Pritzker said.
Although many people, including President Joe Biden, have shown their support of the law, the ban has caused much controversy among Illinois residents. As of Jan. 13, 85 of Illinois' 102 county sheriffs have announced their refusal to enforce the law. One of them, DuPage County Sheriff James Mendrick, released a statement explaining that he believes the new law violates what he called an inalienble right.
"I, among many others, believe that HB 5471 is a clear violation of the second amendment to the U.S. Constitution. Therefore, as the custodian of the jail and chief law enforcement official for DuPage County, neither myself nor my office will be checking to ensure that lawful gun owners register their weapons with the State, nor will we be arresting or housing law-abiding individuals that have been arrested solely with non-compliance of this act," Mendrick said.
DGS students also disagreed on the law. To sophomore Jill Kane, the law is necessary to stop the mass shootings that the community has faced in the past.
"I do not believe that this new law violates the Constitution, because there are other types of weapons that people are able to hold and keep in their possession. This is just a better way to stop mass violence in order to help our society," Kane said.
Another student, junior Annie Koshy, explained why she thinks some people might oppose the law.
"I think some students oppose the law because it infringes on their second amendment rights. Assault rifles are a type of gun, and if you ban one type then it sort of just implies that you can't have the right to bear arms at all," Koshy said.
Leave a Comment