DGS retains the Rebel Cannon with win over Hinsdale South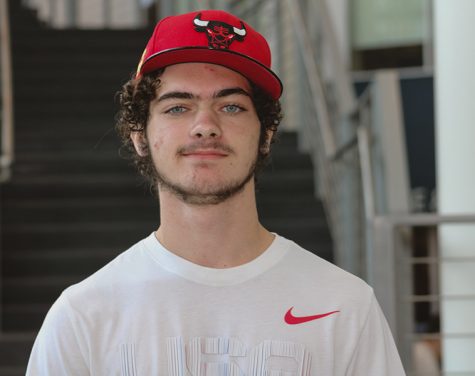 More stories from Gabriel Gowen
DGS keeps the Rebel Cannon on Sept. 30, with a 26-6 win over Hinsdale South High School. DGS had 204 total yards, most of which were on the ground as they ran the ball for 178 rushing yards.
DGS held Hinsdale South to a mere 131 total yards. Hinsdale South did not score a touchdown on offense through the whole game, as the DGS defense held the Hinsdale South passing game to a minimal 40 yards through the air, with Cornerback Luke Spear getting a game sealing interception in the 4th quarter.
Scoring opened up with DGS on defense as they were able to take a three touchdown lead in the first half. They took two fumbles back for touchdowns, and running one in with Defensive End/Tight End Mack O'Halloran, scoring a 7 yard rushing touchdown. This put DGS up 19-0.
Hinsdale South wasn't able to score at all until the 4th quarter when they took a fumble back for a touchdown putting the score at 19-6 as they failed the two-point conversion. Scoring ends with a O'Halloran 37 yard touchdown, putting the Mustangs up 26-6.
"I think the team did great, especially the defense… We allowed no points on defense and the offense helped us out toward the end," O'Halloran said, as he explained how he thinks his team did against Hinsdale South.
DGS has beat Hinsdale South for consecutive years now, as Hinsdale South now moves down to 2-4 on the season, looking to beat Willowbrook going into next week. Willowbrook is coming off a 42-6 victory over Addison Trail.
DGS will move into first in the West Suburban Gold Conference at 3-3, as they are looking to win the conference for the first time since 2013. They will play Addison Trail with a 2-4 record next week at home. Addison Trail is coming off a loss to Willowbrook going into next weeks game. Addison Trail has not beat DGS since the 2016-17 season.
View Comments(1)