Girls varsity basketball fights to 53-51 win over Addison Trail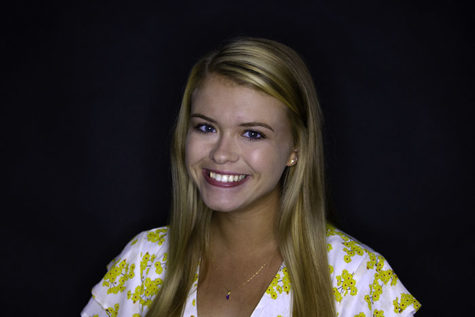 More stories from Sarah Barber
Guard Meghan Stapleton quickly launched a pass to forward Brianna Andresen, who pivoted to calmly sink her third 3-pointer of the game — these Mustangs were not the team from the first two quarters of this conference match against Addison Trail, and they were just getting started.
"I was excited. Once I'm going, I'm pretty hot. The bench, too, they were really excited for me," Andresen said. DGS sank 28 total points in the second half, more than doubling their original score. The team is now 4-4 in conference and 8-10 overall.
Addison Trail (11-9) led the Mustangs throughout the entire first half, as DGS fought hard, and they were trailing by just four at halftime. The weak defense of the Mustangs seemed to be what was holding them back:
"[Going into halftime, I was] worried, this team beat us the first time around, so we knew we wanted to get them on our home court. Defensively, our girls weren't doing what we wanted, so we fixed that at half and were doing a ton better," head coach Lyndsie Long said. The Mustangs last faced Addison Trail on their court on Dec. 16 and suffered a 35-40 defeat.
Their drive to win was clear when they came out from halftime: Meghan Stapleton instantly hit a three, followed by Cydnei Mitchell sinking a field goal to pull the Mustangs ahead, 26-25, for the first time all night.
"I don't think [Stapleton] ever sits out of a game. She plays all 32 minutes for us, and we need her to guard defensively, and we need her to score the most offensively. We ask a lot from her, and she's a great leader on the court," Long said.
Last night was no different — Stapleton scored 18 total points and made two offensive rebounds. The junior forward also had two steals and played a clean game, recording no fouls.
"Everyone just had that fire, just to go win, because no one wanted to lose again," Stapleton said. Despite Stapleton staying clean, the Mustangs recorded 21 fouls throughout all four quarters, and Addison Trail accumulated 17.
Despite the new energy of the second half, the Mustangs' victory was never set in stone. With 2.5 seconds to go, the Trail Blazers' Ally Severino sank a field goal to make the score 53-51 and the visitors called a timeout, but it seemed to do more harm than good. In the final seconds, Addison Trail had possession, but fumbled and lost their chance to tie the game.
Leave a Comment