School board meets Nov. 18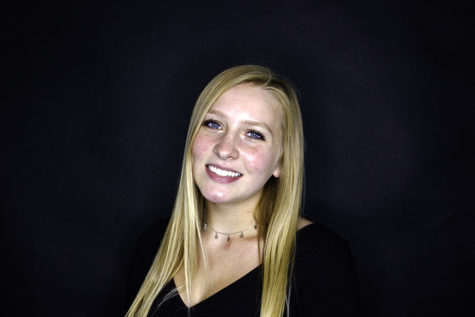 More stories from Teagan Smith
A school board meeting was held on Nov. 18, and the IASB resolutions along with other topics such as pedestrian safety and the capital improvement plan were discussed.
Arming teachers
The Illinois legislature will hold a re-vote on giving school districts the option of arming faculty and employees. Members of the school board spoke on their opinions of whether the vote should be in favor of or against this law. District 99 sees it as unnecessary to have armed teachers in the district because there are armed SORs (student resource officers) on campus, but this is not the case for all Illinois schools.
Teachers would have to voluntarily go through a training process in order to be certified to carry a gun. Allowing teachers to carry a gun would give schools without SORs a safety precaution which they would otherwise not have. The actual effectiveness of this safety precaution is still uncertain.
School board member Nancy Kupka shared her opinion on the idea of allowing teachers to be armed as an attempt to limit school shootings.
"It's putting a band-aid on a slashed artery," Kupka said.
DGN sophomore Edie Pawlak spoke on her opinion on bringing more guns into school environments.
"Gun violence in schools is becoming an overwhelming problem in our community, and introducing more guns is not the answer," Pawlak said.
The District 99 school board showed a general consensus against allowing teachers to carry guns, and is instead in favor of the Illinois legislature finding funding for all districts to have trained armed personnel such as SORs.

Pedestrian Safety
District 99 is working with the Village of Downers Grove to increase student safety at DGS. Possible ways to accomplish this include decreasing the speed limit on 63rd street. Along with this, they are considering turning Dunham and Springside into school zones.
Other ways to reduce speeding include giving drivers a smaller turn radius through a curb extension. There are also ideas of lane reductions on Dunham and Norfolk, which would cause drivers to be more careful. The addition of a midblock on Dunham would reduce risks for students crossing the street.
Another goal is to create a new access to DGS along 63rd street by the tennis courts. This would be used by vehicles to drop off and pick up students. An additional safety precaution would be a traffic light on Springside.
All of these proposals will be accessible online to the community. They will be presented to the Village and they will determine what will be most successful and appropriate for our campus.
Capital Improvement Plan
The 2020-21 capital improvement plan is budgeted at $1 million. This is used to cover basic repair of both campuses and district buildings along with necessary renovations such as DGS's world language center and DGN's new tennis courts. The allotted capital investment budget will continue to be smaller than past years until the Master Facility Plan is complete.