The Head and The Heart 'Living Mirage' tour was an apparition in and of itself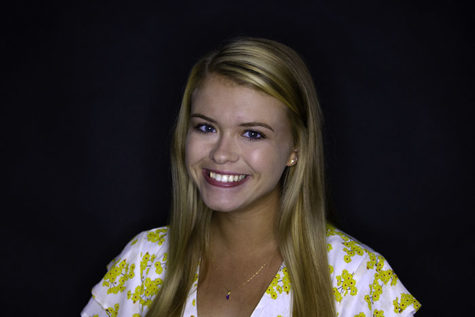 More stories from Sarah Barber
On tour for their fourth studio album "Living Mirage," indie-folk band The Head and The Heart gave a 20 song performance at the sold-out Chicago Theatre on Friday Sept. 13. It was one of the best concerts I've ever been to, which is impressive considering I had a fever of 102 degrees the entire time. 
The show was superb, but after the opening act, which was another Seattle-hailing band, The Moondoggies, I was a bit apprehensive. The Moondoggies gave an adequate performance, I did enjoy a few of the nine songs they played, though it was very clear that they have a lot of maturing left to do as a band. 
Their sound is clearly Seattle-influenced, with similarities to the Foo Fighters, but there are also traces of The Red Hot Chili Peppers and Simon and Garfunkel. They had multiple songs that started as softer alternative pieces, before taking a hard right turn into rock, which was a little disorienting to the audience. 
Opening with their titular song "Living Mirage" at around 9 p.m., the Seattle-born band took the stage with intensity and energy. Every woman over 35 went insane when lead vocalist, Johnathan Russell, hit a high falsetto note during the chorus. It was clear that the band enjoyed performing: even though their setlist was packed with 17 non-encore songs, it didn't feel rushed or forced whatsoever. The theatre took on a very intimate atmosphere.
Despite their tour coinciding with the release of their fourth album, the band did not limit themselves to only their new material. Of the entire set, only eight of the 20 performed songs were from "Living Mirage," with songs from both their self-titled first album and second album "Let's Be Still" taking the stage. 
One of the most memorable moments of the show came after the 11th song. While all of the other band members took a well-deserved break, Russell sat alone on the piano bench and treated the audience to a song that didn't end up making the album. The unreleased track "One Big Mystery" took on a sort of soft and existential vibe, with one lyric stating: 
"Why do we try to fight everything if we know there's no use?"
Following the performance of "One Big Mystery," vocalists Matt and Charity Rose Thielen, joined Russell onstage under three spotlights for a stripped-down version of "People Need A Melody." It was an extremely vulnerable choice, with the number of performers cut in half. At one point, Thielen could even be heard saying, "I'm a little nervous to play."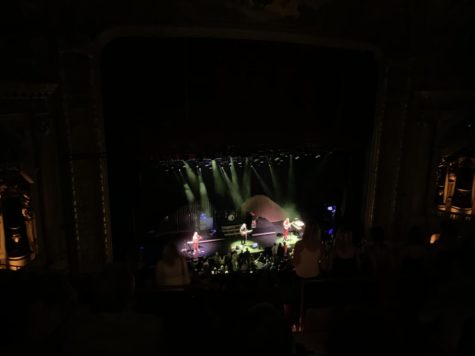 But despite their comments of nervousness and anxiety, the band's sound didn't suffer at all, it was actually enhanced. The sounds of Thielen's violin, which can sometimes be lost behind the notes of the keyboard and rhythms of the drums, sounded beautiful against Russell and Johnson's vocals and guitar. 
Once the rest of the band returned, they changed their tune to focus on older hits, playing "Gone," "Sounds Like Hallelujah" and "Down In The Valley" to close out their set. However, after many moments of enthusiastic, middle-aged applause, they returned for an encore Beginning with a cover of "Don't Dream It's Over," they then played their final two songs: "Shake" and "Rivers and Roads," the former off of "Let's Be Still" and the latter off of their self-titled first album, both being clear crowd favorites. 
The Head and The Heart is one of my all-time favorite bands, so much so that I sat through the entire show with my  fever because it was worth every shiver and dizzy spell that I experienced. There really is something to be said about live performances enhancing the content of an album and the experience of the audience. I don't think I'll ever hear one of The Head and The Heart's songs the same way again, but it's because I was treated to an amazing experience, with over 3,000 other fans, most of whom were well into their 30's. 
The show overall was an amazing experience. I could've done without The Moondoggies, but once they have more experience, I think they'll be an interesting group to keep on my radar. The Head and The Heart completely exceeded my expectations, and even though I've had to sleep most of the weekend as a result (and still run a fever), I would do it again in a heartbeat.
Leave a Comment