Yearbook distribution begins Wed. May 15 in cafeteria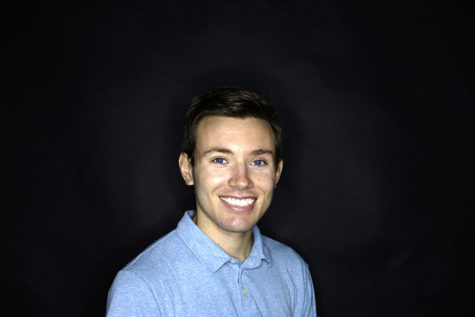 More stories from Paul Szmanda
With the year coming to a close and seniors saying their good-byes this Friday, students will have the chance to look back on this past year at South when the yearbook comes out Wednesday, May 15.
Yearbooks will be distributed in the cafeteria throughout the day, and all students who pre-ordered one may pick theirs up between classes or during lunch. Students who did not pre-order a yearbook will not be able to get one on Wednesday, but they may be able to buy one at the student activities office starting May 17.
The planning of the yearbook begins long before the school year starts. Yearbook supervisor Katharine O'Truk said that the staff meets over the summer to think of a theme, develop the page layout, as well as choose fonts and colors for the book.
"It's kind of an all-year process," O'Truk said.
Because of this year's relatively large yearbook staff, the editors were able to compile a two-page spread for nearly every sport, whereas in the past some sports had to share pages because there wasn't enough content for each group to have its own. As a result this year's edition will have about 15 more pages worth of content than usual.
In addition half of the student body will have three or more pictures of themselves in the yearbook.
"Hopefully, a lot of people will be able to see themselves," O'Truk said.
Another change that students can expect to see in this year's yearbook is the way in which it is organized. While last year's edition was divided into sections such as "sports" and "student life," this year's book will be divided by seasons, along with an individual section for students portraits.
This year, the editors also wanted to take a different approach to writing the yearbook entries. Yearbook Co-Editor-in-Chief Jessica Plzak explained the stylistic changes made to this year's edition.
"We really wanted to focus on the content of the actual book, so the way that we write our stories, really focusing on getting the best content that we can and trying to get the best photos we can, going to as many events as possible and using our own photography," Plzak said.
While the theme is being kept a secret, the yearbook designers are well pleased with the way it came out.
"I'm pretty proud of it," O'Truk said.
Leave a Comment