Volleyball Q&A with senior Max Hlavin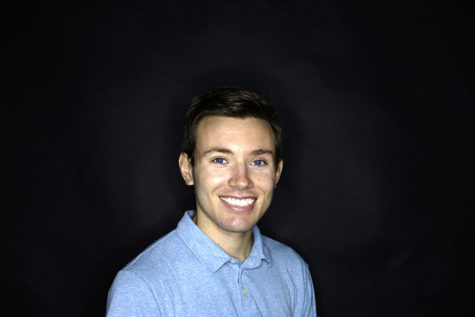 More stories from Paul Szmanda
Q: What made you decide to play volleyball?
A: I decided to join volleyball because my brother, who is in college now, played at DGS, and growing up, when I was in middle school, I saw the team that won state back in 2013, and I saw my brother be a part of all the greatness here. That just really inspired me to want to join and be a part of the team, so I started playing in middle school and came over here.
Q: What's your favorite memory from your volleyball career?
A: My favorite memory, being here playing volleyball, would be my sophomore year when we beat Glenbard West who had been undefeated for the past eight years in a row. We beat them in the championship at their tournament.
Q: How has this volleyball season been going?
A: This season has been going really well for us. We started off a little rough and encountered a couple of injuries throughout the start of the season, but we've got a group of experienced guys. We're really playing well together right now, and we're going to make a big run hopefully.
Q: What kind of training do you do at a typical practice?
A: We all play club outside of school, and we get a lot of training through there also, but during school practices … we have an off-season lifting program that we do multiple days a week. When we're in-season, we also do circuit training down in the weight room after practice and a lot of running and lifting and then agility stuff and jumping during practice as well.
Q: What's your favorite thing about playing volleyball?
A: My favorite thing about playing volleyball would be just the friendships I've made here and the memories, because the sport is fun and everything, but I have made some of my closest and best friends through the DGS volleyball program, and friendships don't end for a long time, so I'm probably most happy for that.
Q: Who has been the biggest influence in your volleyball career?
A: My biggest influence would probably be my brother … because he plays Division I volleyball in college now, so if I ever need advice for anything, I know I can always feel free to go to him because I know that he's been through this program before, and he got a lot of awards here, so I have someone good to look up to.
Leave a Comment