Erika's Lighthouse will highlight mental health at this year's philanthropy assembly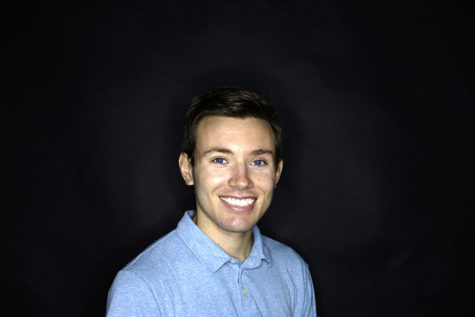 More stories from Paul Szmanda
DGS's philanthropy project, Erika's Lighthouse, will be highlighted at this year's annual Philanthropy Assembly, set to be held on Thursday, April 18. The Erika's Lighthouse homepage describes the group's work as "fostering dialogue, support, and empowerment through effective middle school and high school teen depression awareness programs and resources."
Student activities director Jennifer Martinez said that many students and staff members wanted this year's philanthropy project to focus on mental health, so Erika's Lighthouse was a natural choice.
"Their primary message is that even if you're suffering from depression, it can get better … that philosophy that everyone deserves good mental health, and what are the ways that we can practice good mental health strategies," Martinez said.
Senior Matt Garcia is going to be an emcee at this year's assembly, and he is feeling excited for the student body to see the performances that are in store for them.
"I feel like not a lot of kids know what it's all about right now, and I feel like a lot of kids are going to be enlightened about what's going on and how we can make a change and progress our awareness for mental health," Garcia said.
Martinez noted that this year's project has been organized differently from years past in that the school is taking measures beyond the donation of money.
"We're still raising money for Erika's Lighthouse, but there's definitely been a really emphasized focus on how do we invest in ourselves and take care of ourselves," Martinez said.
The assembly will present multiple student performances, all tying into the theme of mental health, as well as a speaker from Erika's Lighthouse.
"Every single performance can be tied into a great strategy to help us maintain mental health, so I think that that's unique about this year's assembly; yes, we're going to have entertainment, but we're going to be reminded of how we can practice that self-care in our lives," Martinez said.
The assembly leaders have been planning the performance for a while and will discuss everyday activities that can play a positive role in a person's mental health.
"We've really been buying into the whole idea of what activities in life, like journaling, writing, keeping a diet, things like that, music — how those things really help people with mental health, and how it's not something we can just cure like that; it's continuous," Garcia said.
Martinez doesn't want to give away too many spoilers, but she did reveal one recognizable act that students can look forward to during Thursday's assembly.
"Kevin Tate is going to perform his Original Comedy; he's our state champion, so I'm really pumped to have that in front of the school because laughter is definitely medicine for the soul, and when was the last time you had a good laugh?" Martinez said.
Leave a Comment