AP exams: My 'always pushed' classes torture me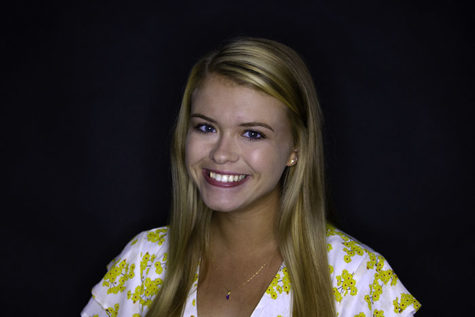 More stories from Sarah Barber
Ah, the month of April.
It's a great time of year. We're entering the home stretch with just over a month until the coveted summer break begins. Should be a happy time, right?
Wrong.
I'm a sucker for any sort of discount. I'm the one people come to when they want to find a bargain or for tough love if they think they might be getting something overpriced. However, the most overpriced purchases of my high school career come every May for two dreaded weeks, and I somehow find myself paying an exorbitant amount of money.
AP exams, or as I like to think of them, fun challenges given by the College Board to students on the verge of six different breakdowns, kind of suck. Nonetheless, we students do them anyway, despite the inevitability of these breakdowns, because there's the promise that maybe we'll get money or college credit.
I'm not going to pretend that I pay my own AP test fees — I'm extremely fortunate to be supported by parents who encourage me to challenge myself to my heart's content, which often means they have to pay for all of my tests, but I have a few other issues with AP testing.
They're a good way to assess how much we've learned and hopefully limit college costs for some, but they come at a high economic and emotional price. This year I'm taking three AP tests: AP Language and Composition, AP US Government and AP European History. At $98 per test, that's almost $300 — big shoutout to Chance and Lorie for that one.
But the AP tests cause me way more emotional stress than the SAT or the ACT ever could. AP tests are more embarrassing when you don't do well because you've been learning the material all year and essentially have preparing solely for the test. Sitting in rows with the strangest assortment of people and using the thinnest, worst-textured tables the school owns increases my anxiety to impressively high levels.
Basically, I don't have any legitimate suggestions for how we should fix AP tests; I just want colleges to give us money for our work with a simpler way to assess our accountability. I also want Marty the Mustang to pay our exam fees.
Leave a Comment