Senior assassins reboots before break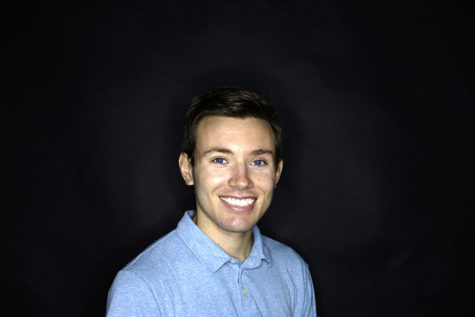 More stories from Paul Szmanda
It's that time of the year again when seniors are going through life paranoid and wondering who they can truly trust, with school being, for once, their only refuge from a dangerous world. That's right, senior assassins is back — the game where the seniors form teams of three to four players and need to shoot assigned opponents with Nerf guns in the hope of winning the monetary grand prize.
Originally having begun on March 11, this year's annual game came to a halt less than a week after it began, and following a three-day hiatus, the game restarted on Wednesday.
Senior Grace Curry first volunteered to run senior assassins for the class of 2019, but soon after it began, she started receiving complaints about the rules of the game.
"We realized that there were some things we had to specify. … There was a lot of debates that arised about whether or not a kill was legal. … It just became a whole thing because someone was killed, and I would get texts from the people who assassinated them being like, 'Oh, it was legal,' then the person who was killed would be like, 'No it wasn't.' We realized that we needed to change some rules, " Curry said.
Other issues regarded questions such as Can you walk into a person's gated property? Should driveways and front lawns be off limits even if they are not gated? Does recording a kill qualify as having a witness? Should we have a grace period if we have safety gear? Do we have too much safety gear?
For the game reboot, Curry chose to step down as head coordinator, and the class of 2019 unanimously nominated senior Kirk Hoffman to be the new coordinator. Curry remains on the management team as treasurer.
"I was sort of appointed by the student body. In the senior group chat, everybody just sort of nominated me, and I sort of just took it up and was like, 'Why not?' " Hoffman said.
Since Hoffman took over, there have been numerous rule changes, including a decrease in the number of safety gear, the elimination of the grace period, and the simplification of how purges work. The changes were made with the primary goal of eliminating conflicts between rules by creating a clearer set of rules.
"We have a very detailed list of the rules now, and we're basically sticking to it," Hoffman said.
Senior Scott Pape is participating in senior assassins this year and has high hopes for the reboot. He feels as though the new changes will succeed in making for a more efficiently run game.
"It probably might be under better hands now, and it looks like the management has improved. … I think just for those few things that were changed, it's for the better," Pape said.
With the game restarting, the teams will have to start from scratch. This is sure to come with a new wave of paranoia for the seniors over spring break.
"For now, it's sort of a — trying to again figure out who's after us, and to try to figure this out without them figuring out first," Pape said.
Leave a Comment