Downers Grove village council is awarded for stormwater management at March 19 meeting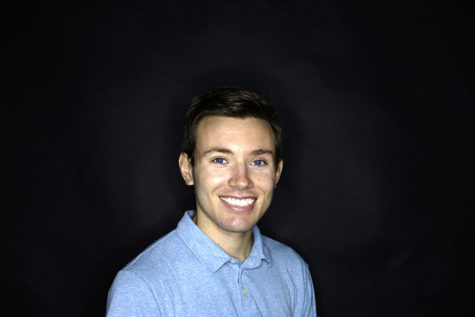 More stories from Paul Szmanda
On March 19 the Downers Grove Village Council held its regularly scheduled meeting. During the hour-long sessions, the village was presented with an award for their treatment of flooding, the council listened to the quarterly economics report, and the mayor encouraged the people to go out and vote.
A representative from the Illinois Association of Floodplain and Stormwater Managers presented the village with the Excellence in Stormwater Management Award. The recognition comes after, in 2018, the village began the implementation of new ordinance changes for better regulation of stormwater management. The representative credited the village with regulating floodplains to standards similar to those in surrounding areas.
In addition, the village was praised for creating new drainage plans and working to improve them with the county. Furthermore, the representative applauded the village for devoting money to fund now stormwater improvements. The award was accepted by Mayor Martin Tully.
"The reality is we've got lots of challenges" with stormwater management "and we do take it very seriously, and we do approach them in many different ways, and it's very nice to receive some outside recognition and acknowledgment from those efforts," Tully said.
Later at the meeting, Michael Cass, CEO of the Downers Grove Economic Development Corporation, gave the quarterly report. Village sales tax revenues increased by 1.67 percent from 2017 to 2018.
Downers Grove also welcomed multiple new businesses in 2018, including an Aldi, a Bridge Development Partners industrial office project, a Katie's Kitchen, a Car Lots which became the companies first Midwest location, a Green Bay Packaging distribution center, a Hobby Lobby, a Holiday Properties apartment building in downtown Downers Grove, a Lincoln car dealership, an Eddy C Display Solutions of America corporate headquarters, an Outback restaurant, a Pierce Tavern, a That Burger Joint, and a United Healthcare regional office.
They are also hoping to repurpose the Grove Shopping Center and to attract a new tenant to the former hhgregg site. In addition to developing space for more restaurants and car dealerships, a priority is to attract more commercial development to Downers Grove.
"We're all so deeply grateful for the efforts of you and your team and the Downers Grove Economic Development Corporation's board of directors, all of which help row the boat to keep us headed in the right direction," Tully said.
Furthermore, the council also heard a petition to annex a new property on Springside Avenue near Downers Grove. Neither the council nor the audience had any questions.
"It looks like we'll be welcoming you to Downers Grove very soon," Tully said.
Before the meeting adjourned, Mayor Tully encouraged all Downers Grove citizens to vote in the upcoming local election on April 2. This is the last council meeting to take place before the election.
Leave a Comment