DG girls' lacrosse sticks it to Minooka with 17-5 win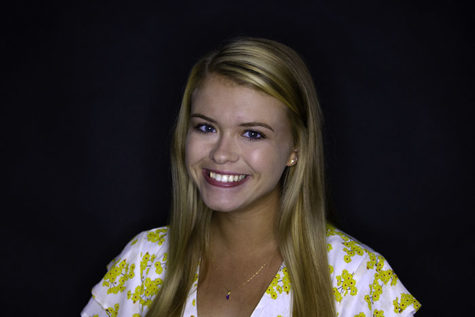 More stories from Sarah Barber
Only 26 seconds from the draw, DGN's Danielle Gargiulo was a one-girl battering ram, plowing through the Minooka defense to score the first goal of what would eventually become a seven-point run for DG.
DG girls' lacrosse (2-1) scored nine goals, three of which were made by Gargiulo, in the first 15 minutes of the first half, a striking comparison to Minooka's three. Emma Svoboda, Ysa Pakowski and Maggie Casey all scored twice in the first half. DG went on to score three more goals in the second half, with Gargiulo scoring once again and both Svoboda and Pakowski getting hat tricks.
Minooka stood no chance against the combined team of DGN and DGS, especially with the on-field communication, led by captain Samantha Hanek and defenseman Mary Albert.
"I [think] our defensive communication improved as the game went on and it was one of our main strengths," Hanek said.
Both Pakowski and Gargiulo had effective ball and stick work to contribute to the team's offensive maneuvers which were focused around the crease and behind the goal.
"The team overall, the passing and catching, went pretty well because we connected a lot in the middle of the critical scoring zone and that's how we got most of our goals, they weren't driving [in]; it was teamwork," Pakowski said.
Madeline Schallmoser was a standout for DG, intercepting the ball from Minooka three times in the first half and making a goal off of a free shot.
Schallmoser's cooperation with both Gargiulo and Pakowski in the second half instilled fear in Minooka goalie Sarah Jordan.
"They're setting up!" Jordan said repeatedly as the DG team rushed toward the crease with intensity. Her cry came too late- seconds later Ellie Cremer intercepted the ball to score DG's 16th goal of the night.
Minooka suffered a setback they couldn't afford with 2 minutes left- midfielder Emely Santana received a yellow card after fouling Hanek. With 55 seconds remaining, DG scored their 17th goal, sticking it to Minooka one final time.
Coming off of these two wins, head coach Taylor Sopron believes that the girls will play well in their next game, which will take place on Saturday, March 23, against Assumption, a team hailing from Kentucky.
"We're playing a team that we don't know anything about, so I think we're just going in open-minded. We've got a lot of momentum [coming] off of this game, so we're going into in positive, knowing exactly what we need to work on and making sure we're playing smart," Sopron said.
View Comments (1)