DGS Chess competes at state tournament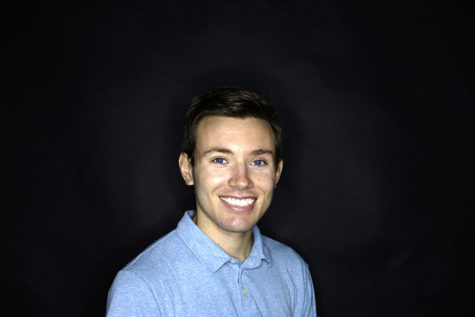 More stories from Paul Szmanda
The DGS chess team competed at the State Chess Tournament in Peoria, Ill. The two-day tournament took place on Feb. 8-9 with the Mustangs competing in seven rounds of chess games and winning in two.
Before the tournament, Head Coach Frank Ding talked to the players about going into their game with the right mentality. Chess can be a mentally exhausting activity, and Ding reminded them that they have the ability to resign from a match if they feel they will no longer be able to win it.
"You don't need to bang your head against the wall to figure out a way out; there most likely won't be a way out because you already are at a losing situation. Resign gracefully, prepare for the next [match]," Ding said.
Focus is critical in every chess match; if he is having a bad game, junior Sebastian Kandakudy feels it is important to leave that behind before going into the next round.
"When I'm not in the zone, I can miss obvious movements, or I don't connect the dots … It's those little blunders we make that really cause us [a match]," Kandakudy said.
In junior Joseph Sayyed's first round, he felt he was at an advantage for most of the match, until one bad move on his part cost him the game.
"I was going to win, but then I lost an important piece: the queen," Sayyed said.
This year, the total number of chess players dropped from 11 to eight as three key seniors graduated last May. The new upperclassmen have had to fill the gap they left behind, but it has not been easy for them. "All us juniors are trying to make up for that, which is difficult … We did a lot worse than we usually do," Sayyed said.
Despite this, Kandakudy believes that they have gotten better since last year, with the team moving up in their state ranking. "We improved by a good deal: seven places," Kandakudy said.
The Mustangs won two of their seven games, and they narrowly lost in two of their rounds by less than 10 points. Nonetheless, Ding says they did exceed expectations, for they had ranked lower than all of the teams they played, but beat or came close to beating a number of them.
"In reality, we played a tougher competition, and we didn't have any lower-ranked team where we should win. Instead, we played everybody that's above us that we should not [have won], but we did," Ding said.
Ding remains optimistic about the outlook for next year's season, seeing parallels between this year's juniors and the juniors of two years ago.
"We were in the same predicament … after sophomore year, every year there is a noticeable jump in capability, so I do look forward to a solid senior year of six players that will do much better than this year," Ding said.
Leave a Comment