Superfans cheer Mustang sports teams along their way to victory
Hang on for a minute...we're trying to find some more stories you might like.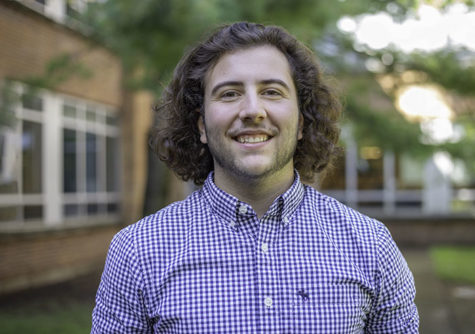 More stories from Phillip Pakowski
More stories from Trevor Owcarz
DGS boys varsity basketball defeated Hinsdale South on Friday and DGN on Saturday to put themselves at 5-4 on the season. The DGS Superfan section played a big part in those two wins, showing up to support the team.
Senior and member of the varsity basketball team, Charlie Furman believes that the large fan section has played a big part in the atmosphere surrounding the team.
"The student section hypes us up before and during games which only improves our game," Furman said.
The basketball players are not the only people responding to the hype around the fan section. Superfan Director and Junior Marley Jakubczak believes that the senior class has played a significant role in bringing fans back to the sporting events.
"Our fan section has increased in participation because the seniors do a great job of getting the entire fan section involved," Jakubczak said.
Similarly, Senior Audie Brackett, a fan section leader, talks about the drastic change in the support of sporting events when comparing this year and last year.
"For the last two years … [the games] have been empty by the end of the first half so it was kind of pointless going. For some reason people just started loving it again," Brackett said.
Also to be considered in the sudden rise of the DGS fan section is the recent success of the basketball team.
"Our fan section has increased in participation because … our basketball team is much better than in years past," Jakubczak said.
Furman also believes that the student section plays a big role in the performance of the team.
"There is no doubt that they are the best crowd to have. Everyone involved is so enthusiastic and confident in our team, it gives us a huge advantage," Furman said.
First-year Superfan sponsor Adam Petersen believes that the involvement in the fan section has far outshined what he can remember about his high school sporting events.
"It is much more involved and more active. … I think with the different themes and everything everyone has been participating more in the games," Petersen said.
With the increased level of participation in the Superfan section at athletic events, the hope is that it will continue on even after this season and after this year.
"I really hope our fan section is as hype next year as it is this year but I think having a good team as well as involved leaders is key in everyone's participation," Jakubczak said.