Track and Field Q&A with varsity runner Allison Calek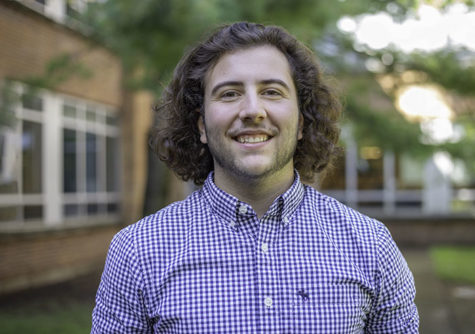 More stories from Phillip Pakowski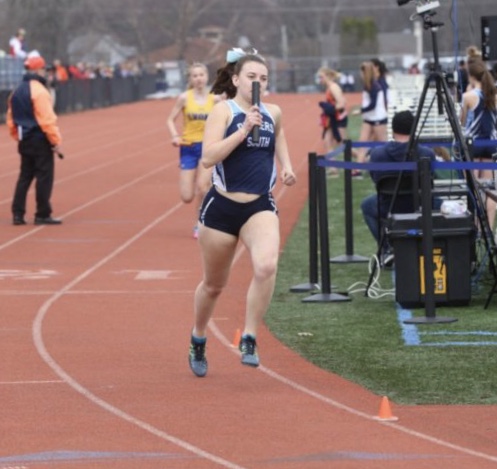 Allison Calek is a senior distance runner on the DGS track team. She has been running track for four years and has competed on varsity for three years. Here she talks about her 2019 track season, a favorite memory and her plans for the future.
Q:  What has been your favorite memory from your track career so far?
A: My favorite memory from track was watching Michaela Hackbarth win state in the 800 my freshman year. Michaela was such a positive role model on and off the track and watching all her hard work pay off during that race was amazing.
Q: How has this track season gone for you?
A: So far my season has gone well. This year we have a very strong and supportive team, there is always someone there to push me to be my best and I have seen a lot of success in my races throughout the season because of that.
Q: What is your favorite thing about running track?
A: My favorite thing about running track is being able to work really hard and push myself to accomplish my goals with my best friends. I like how track is just as much an individual sport as it is a team sport. We all work really hard to better ourselves, but we also continuously support and push each other to help better the team overall. I also love how fun and close our team is. They make every hard run, early morning practice and late meet worth it.
Q: What kind of training do you do as a member of the track team?
A: For track, I run mainly distance events so a typical week of training for me would be a mix of easy 4-5 mile runs, a shorter speed workout, a longer endurance workout, and a long run. When we start competing in multiple meets a week our training schedule changes slightly, but overall we usually stick to those different types of runs.
Q: Do you plan on continuing to run after high school?
A: My plans for running are to continue running at Appalachian State University. I will be a member of their track and cross country teams and I am really excited to be able to continue my running career at the Division 1 level.