Mustangs stampede toward the state meet
Hang on for a minute...we're trying to find some more stories you might like.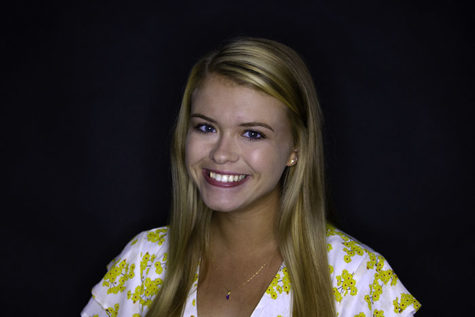 More stories from Sarah Barber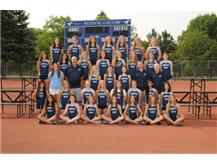 Today, both the boys and girls cross country teams are within reach of the finish line as their season leads up to the state meet tomorrow in Peoria, IL. This is the first time that both teams have qualified and are state bound in the same season. Neither the boys nor the girls team have ever brought a trophy home to DGS, but this may change this season.
Both coaches are optimistic about the chances of their respective teams. Girls' coach Doug Plunkett's hope is "for the girls to finish the season with a race that they are proud of and to come home with a top 3 trophy." Similarly, boys' coach Brian Caldwell hopes that "all 7 guys run a race that they're happy about, that they're content with the effort they put in, and at the end of the race they enjoyed their experience, because we do this for fun, and we kind of overlook that sometimes."
The girls' team has been consistently ranked in the 2nd and 3rd spots in the state, fluctuating between those spots slightly in the past few weeks. Senior Melissa Weidner discussed the team's momentum and their previous performances at both invitationals and sectionals, "Every time we're at national meets we always get 3rd place, like in Minnesota we got 3rd place behind 2 other Illinois teams, so we're getting really close to them, and we're coming off of a really big performance at sectionals."
Junior Brenna Cohoon also spoke regarding the team's goals for the state meet as well as their state performances in years past. "As a team we'd like to place in the top 3 this year, last year we ended up placing 5th, and the year before we were 4th, so we've come short a couple years in a row, we want to get in the top 3 finally and finish in the best place that our team has ever finished," Cohoon said. Both Cohoon and Weidner are returning state competitors and they will be joined by senior Becky Versaskas, junior Erin Reidy, junior Kennedy Warden, sophomore Rebecca Diddia and freshman Alex Spang.
The boys' team had similar comments, as they also are looking to place in the top 3 at the state meet. "There's only been one team in state history for the girls and the boys team to both get a trophy at the same time, so that would be pretty cool to do," said senior Nick Dziedzic. Dziedzic also commented on his goals as an individual competitor, "My goal is about 15:05, with my PR [personal record] being 15:20."
Junior John Norris spoke about the boys' goals as a team and individually, "We're coming in as one of the top teams, and we're hoping for all of us to run personal bests." Dziedzic and Norris will be joined by seniors Eddie Siuda, James Weigel and George Willer, as well as juniors John Heneghan and Canyon Stage.
It's safe to say that the DGS community will be hoping for a strong Mustang stampede this weekend in Peoria from both teams.