Weekly Preview: Oct. 8 – Oct. 12
Hang on for a minute...we're trying to find some more stories you might like.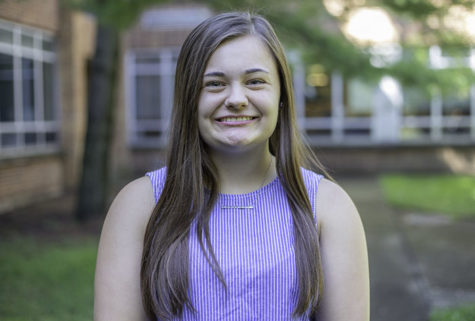 More stories from Becca Pritchett
Monday, Oct. 8: DGS students and staff have no school in celebration of Columbus Day.  
Tuesday, Oct. 9: Varsity girls' tennis will be away playing against Waubonsie Valley starting at 4:30 p.m. All levels of boys' soccer will be away and play against Fenton starting at 4:30 p.m.
Wednesday, Oct. 10: Juniors will take the PSAT from 7:30 a.m. to 11:30 p.m. Freshman and JV boys' soccer will be playing away against Lyons Township at 4:30 pm.  
Thursday, Oct. 11: All levels of girls' volleyball will be playing at home against Lyons Township beginning at 4:30 p.m. All levels of girls' swimming will be away swimming at Proviso East beginning at 5 p.m. Boys' sophomore and varsity soccer will be away playing against Naperville North. The sophomores will play at 4:30 p.m. and the varsity team will play at 7:30 p.m. There will be a choir concert in the auditorium beginning at 7:00 p.m.
Friday, Oct. 12: Girls' tennis will be away competing at sectionals beginning at 1:00 p.m. The varsity girls' volleyball team will be away playing against Maine West beginning at 5 p.m. The Crosstown Classic football game will take place at DGN. The sophomore team will play at 5:00 p.m. and the varsity game will begin at 7:30 p.m.

About the Writer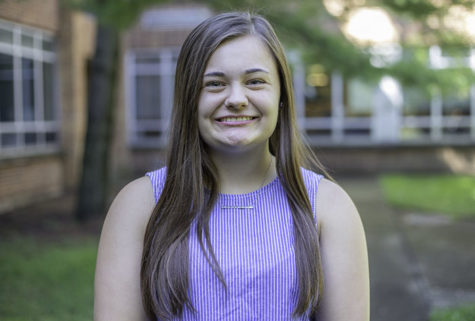 Becca Pritchett, Head Copy Editor
Becca Pritchett is a senior at DGS and the Head Copy Editor for the Blueprint. She is on the varsity cheerleading team and has been since her sophomore year. She loves helping others and is involved in many activities in her school and community, some of which include: Snowball, Mad Dash, Peer Led Life Skills and Snowflake.
In her free time, Pritchett loves spending time with her friends and family. She loves taking her Bernese mountain dog, Finn, on walks and enjoys being outside. Pritchett loves going out for ice cream and going on drives with her friends. She also loves babysitting and working with children. She expresses this by working with middle school students in the surrounding areas through the Peer Led Life Skills teaching program run by the Downers Grove Township.
Pritchett isn't sure where she would like to attend college, but is currently looking at Hawaii Pacific University, the University of North Carolina Wilmington, the University of Florida and North Carolina State University. She would like to study biology and either be a marine biologist or work with genetics. She has always been interested in the sciences and has taken more science courses than necessary to graduate through her years at DGS.