3 Corners, 4 stars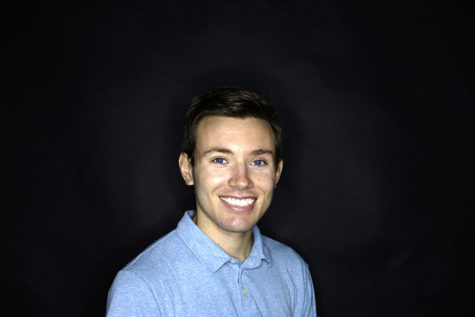 More stories from Paul Szmanda
On a recent Sunday night, my parents did not feel like making dinner, so we decided to go out to 3 Corners Grill and Tap, located at 7231 Lemont Rd., Downers Grove, IL.  We frequently drive by the restaurant and often see a parking lot filled with cars, so we finally went to check it out.
The restaurant has an accommodating layout, with plenty of tables and booths, as well as an outdoor section.  Towards the center is a long bar, decorated with four flat-screen TVs. Overall, the atmosphere was welcoming, with wooden accents here and there, although the gray-toned walls made the place seem darker and duller than it really was.
We were promptly seated at a table by the window.  I started off with a glass of water with a wedge of lemon.  For my main course, I ordered the grilled sirloin steak, with shrimp, for $20.98.
My order came out surprisingly quick and, not having eaten for hours, I was delighted to dig in.
First, I tried the fluffy mashed potatoes.  Although they could have been a bit more generous with the gravy, the sauce itself was a classic interpretation done right, effectively complementing the mash.
Next, the steamed broccoli.  I used to like broccoli as a child, but as I grew older I have become progressively less fond of it.  This broccoli, however, had a respectable crunch to it, and with the exception of being a little cold, was a tasty yet healthy addition to my dinner.
Finally, I cut into my steak.  Unfortunately, this was the most disappointing part of my dish.  I had ordered it medium, but it came out closer to well-done, lacking the juiciness for which I was hoping.
To my surprise, it was the shrimp that I most enjoyed.  They were by far the best-seasoned crustaceans that I have ever tasted.  The pepper and the herbs made me wish I had more than just eight.
Afterward, I decided to order dessert: the Homemade Chocolate Chip Cookie, for $6.99.  It felt as though I had to wait longer for the cookie than I did for my entrée, but in the meantime, I got the chance to listen to the music that the restaurant speakers were playing.  It was refreshing to hear a restaurant playing a variety of music that ranged from country to rock to pop.
At last, my dessert arrived — a massive piece of brown sugar with chocolate accents, drizzled with fudge, topped with two generous scoops of vanilla ice cream, and bordered with whipped cream.  I do not know what was more enticing: the sight or the scent.
From my very first bite, I knew I had hit the dessert jackpot.  The cookie itself was warm though not hot, creating a unique contrast with the cool toppings without melting the ice cream into a slush.
The whipped cream was flavorful though not too sweet, complimenting the cookie without becoming the main attraction.
I ended up sharing the dessert with my parents because I was not able to finish the gigantic thing on my own.  I left feeling full for the rest of the night.
Despite an underwhelming main dish, 3 Corners put forth some impressive side dishes, with an innovative twist on a beloved dessert.  All in all, 3 Corners gets four out of five stars from me.
Leave a Comment