Administration holds open-discussion forum
More stories from Katie Anthony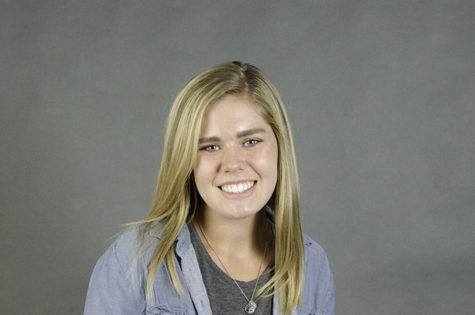 More stories from Barbara Collins
DGS students had the opportunity to ask questions and share their concerns regarding school safety with administration at a second school safety forum on April 11.
Three days prior to the second forum, Principal Ed Schwartz sent an email to students that were in attendance at the original forum inviting them to the new event. He explained that the new forum would aim to "collect ideas and questions" surrounding the four themes of future changes in building safety, preparation for active shooters, locked doors and gun control. The forum was held during lunch periods in the auditorium.
Administration members present for the new forum included Principal Ed Schwartz, Associate Principal for Staff and Students Karen Taylor, Associate Principal for Operations Omar Davis and Student Activities Director Jennifer Martinez. A total of 40 students attended the forum between the three periods.
The new forum included a slideshow with themes to be discussed. Each administrator presented an assigned theme and allowed questions to be asked by students after the topic was discussed.
Senior Jackson Kamedulski, one of the five student leaders of the March 14 National School Walkout against Gun Violence, attended the sixth period forum.
"I thought the second forum was very open, and the administration had actual ideas [that] they put forth. They also allowed us to discuss our own ideas and present our opinions without any attempt to block our voices," Kamedulski said.
Some students believe the low turnout at the second forum, held almost a month after the walkout, could have been a result of under-communication by the administration. Senior Sam Kirk said that although he did not participate in the walkout or attend the first forum, he would have liked to attend the second forum and wishes that the school communicated the forum more effectively.
"I think I would've gone [if I heard about it]. I was not able to go to the first one, so I definitely wanted to see what they would do about the second one and see if they fixed any of the problems that I heard about, but unfortunately I did not have the opportunity," Kirk said.
After the initial school safety forum failed to meet students' expectations, administration said "things were in the works" regarding planning a new event that gives students an opportunity to speak. The first forum was held as an alternative to detentions students received by participating in the National School Walkout against Gun Violence on March 14.
Leave a Comment