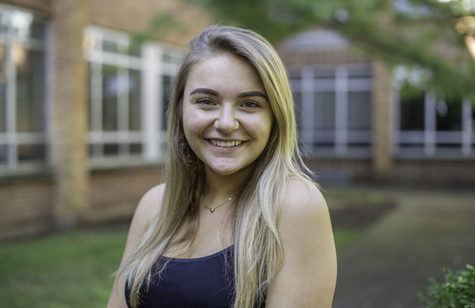 Ina Barashka is a senior at DGS and an Online Co-Editor-in-Chief. Throughout her high school career, she has been involved in multiple clubs and teams including speech team, track and field, Spanish club, and is in a dance program outside of school. She is also fluent in Bulgarian, English and Spanish and wants to expand her list with French and Italian.
In her freetime, Barashka enjoys exploring new places with her friends and long car rides. She also enjoys listening to her favorite songs and artists at the moment. Her favorite hobby is art in the form of makeup; achieving the perfect blend is one of her aspirations.
In the near future, Barashka would like to attend a four-year university in hopes of gaining a degree in business management and corporate law. She dreams of traveling the world and crossing off the adrenaline-filling activities on her bucket list.
Ina Barashka, Online Co-Editor-in-Chief
May 19, 2019
May 17, 2019

Which grade are you actually in?

(Story/Media)

May 09, 2019

Plateia's crepes are a gift from the Greek gods

(Story/Media)

May 09, 2019

Q&A: Kaitlyn Swider dances her way through life

(Story)

May 06, 2019

Weekly preview: May 6-10

(Story/Media)

Apr 23, 2019

Students believe philanthropy assembly 'grazes over' the seriousness of depression

(Story)

Apr 05, 2019

TBT: Michael Beube

(Story)

Mar 22, 2019
Mar 20, 2019

School Board meeting: March 18

(Story)

Mar 04, 2019

Weekly Preview: March 4 – 8

(Story/Media)

Feb 21, 2019

TBT: Senior Merit Allendorfer

(Story)

Feb 11, 2019

DGS gets digital with new flexible learning day

(Story/Media)

Jan 25, 2019

Marty, I think it's time we had the talk

(Story)

Jan 25, 2019
Dec 21, 2018

Boys basketball gets ready to rumble

(Story)

Dec 14, 2018

Learn the language of DGS

(Story/Media)

Dec 14, 2018

The sky is falling: DGS notices missing and damaged ceiling tiles

(Story)

Nov 16, 2018

Video News: Nov. 16, 2018

(Story)

Nov 15, 2018

TBT: Jaime Gallegos

(Story)

Nov 01, 2018

Ipsy: Be-you-tiful samples!

(Story/Media)

Oct 10, 2018

Picture day: anything but picture perfect

(Story/Media)

Oct 04, 2018
Sep 14, 2018

Freshman Friday: Max Paschall

(Story/Media)

Feb 01, 2018

Homework? More like no work

(Story)

Sep 19, 2017

Kaityln Maas dribbles her way into coaching

(Story)