Boys basketball has high hopes for another shot at the conference title
Hang on for a minute...we're trying to find some more stories you might like.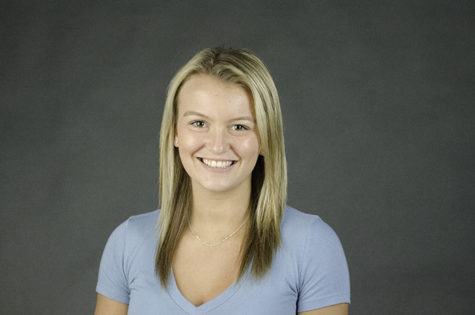 More stories from Jayna Bardahl
After concluding tryouts last Tuesday, the DGS boys varsity basketball team has jumped right into practice in order to prepare for their fast approaching first game on Monday, Nov. 20 at Plainfield East.
Last season, the Mustangs lost 10 seniors, forcing them to almost completely rebuild for this upcoming year.
"We basically have a completely new team. Blake Thoren and Wes Hooker are the only returning players with significant playing time from last year.  We have 12 players on varsity this year, and all of them are capable of playing at a high level," Head Coach Kristopher Olson said.
With so many new additions to the team also come some obstacles to overcome. The Mustangs must work on properly preparing all of the players to play at the varsity level for such a long season.
"Our inexperience will be the biggest challenge at the beginning of the season. I think as the season progresses our challenge will be to stay focused on a daily basis. Basketball is a long season, and our players must stay in the moment and focused all the way through March," Olson said.
With inexperience as their toughest challenge, Olson intends to look up to leadership from seniors Blake Thoren, Patrick Shaughnessy, and Eldwin Neritani to help train the team to perform to the best of their abilities.
"I plan on leading the team this year [by] being as positive as I can be and trying my best no matter what happens," Thoren said.
Being positive is a quality that Thoren needs as the team practices on not only forming a team of entirely new players, but also incorporating some entirely new elements to their play book.
"This year we are running a completely new offense. So one of our biggest areas of focus is putting in the offense. We also like to play at fast pace, so our entire practice has a conditioning focus. The success of our program has been built on defense.  So, during practice we try to instill toughness in everything we do," Olson said.
With their new offensive plan in focus, Thoren has noticed several young players standing out as potential powerhouses.
"Justin (Eagins), Wes (Hooker) and JT (Jablonski) are showing great signs in practice," Thoren said.
These new stand out players prove the Mustangs to be young but still powerful. Junior JT Jablonski transferred to DGS this year from Montini Catholic High School. Jablonski is enthusiastic about the upcoming season and identified several goals he has for himself.
"(I want) to better myself as a player and do the best job of my roll on the team," Jablonski said.
With a young team and a new game plan, the team is focused on taking the season one game at a time and staying concentrated on showing up to every matchup prepared to compete.
"One of our goals is to come out strong every game and have intensity throughout the entire game," senior Jacob Wurster said.
As they step foot in the gym for their first game, they will hold the mentality of staying focused and ready to follow through with all they have prepared in practice. Regardless, the Mustangs also hope that this first game will begin their journey to bring the West Suburban Gold Conference Title back to DGS for the third consecutive year.