Horoscopes 5/16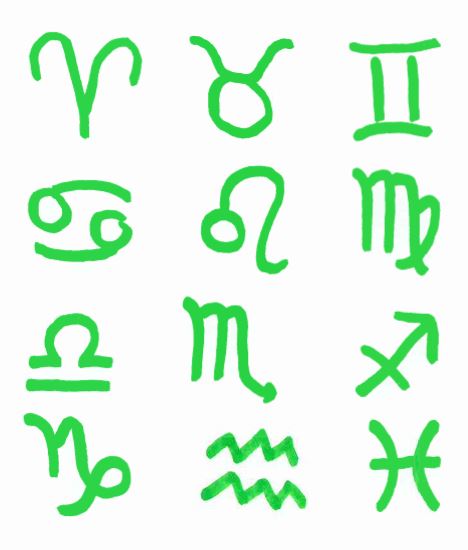 With the school year coming to a close, now is the perfect time to check your horoscope. This week the stars are predicting your summertime happy place.
Aries – The kitchen is your happy place. Forget about that beach body and spend all your extra time eating Pizza rolls, hot Cheetos and ice cream.
Taurus – Sorry to say it, but Grove Fest is your one and only happy place this summer. Summer will be pretty boring until those four days when Downtown Downers is completely blocked off for the enjoyment of every local middle school kid.
Gemini – Peet's Coffee is your happy place. No, not Starbucks, Peet's Coffee only. You can make your own opinions on that.
Cancer – Your summer will be fantastic because your happy place is the best ice cream place in the Downers Grove area: Everyday's a Sundae.
Leo – Evergreen Gallery. This summer your happy place will be that building that always seems to be closed but never goes out of business on the corner of 63rd and Main. Be the first to visit this timeless Downers Grove mystery.
Virgo – You will have a lot to do this summer, shopping at Five Below, eating at Panera Bread and seeing a movie at the Hollywood Boulevard are all on your list of to-do's at your happy place of Four Corners.
Libra – What's better than playing with little puppies all day? Probably nothing. Your happy place is Petland.
Scorpio – Total Hockey. Enough said.
Sagittarius – Honestly, your happy place is wherever you want it to be, just not here. This summer you will find yourself happiest while driving far away from Downers Grove on the highway. Maybe even a long train ride or road trip with your best friends could be considered your happy place this summer.
Capricorn- You live for the beach. Whether it be in Chicago at North Ave or on the coast of southern Florida, you will find yourself happiest relaxing in the sand. Be prepared to spend most of your summer in a bathing suit and sunglasses.
Aquarius – "Some of the best things in life appear where you least expect them." This quote works perfectly with your happy place of the McCullom workout area. That little area in McCullom Park with around five to seven run down "weight" machines; welcome to paradise Aquarius.
Pisces – This summer will be a blast from the past for you and your happy place of Enchanted Castle. Get back to playing your favorite arcade games, getting stuck in the much too complicated play place, and spending your hard earned tickets on a toy that'll last you the entire car ride home, how fun does that sound?