Sets of multiples take on their futures
Hang on for a minute...we're trying to find some more stories you might like.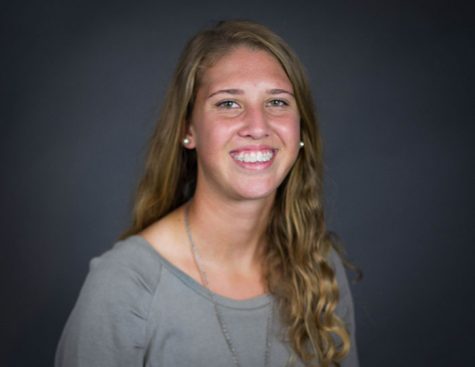 More stories from Megan Albers
There are many sets of multiples in the class of 2017. For these seniors, their college search and eventual decisions are very different from the rest of the senior class.
In almost three months, many seniors will be saying goodbye to their family when they leave to take on their future plans. These triplets and twins will do the same; however, many of them will also be saying their farewells to the people who they've shared a room, a birthday, clothes, a car and most of their lives with.
Some sets of twins are headed to the same school while some chose different schools for varying reasons.
Senior Kai Petersen will be attending University of Illinois in Urbana – Champaign while his twin sister Kara Petersen will be attending Illinois State University. Although they may be going to different schools, they will still be within driving distance.
"Although we chose different schools, they are only 45 minutes away from each other so if there ever is a scenario where one of us needs the other it won't be impossible for us to reach each other," Kai Petersen said.
Most of the twins agreed that when it came to searching for a college, they agreed to choose a school with their best interest in mind regardless of whether their twin was going with them.
For Nicole and Alyssa Buie, they searched for a college that fit them best.
"We decided to not go to the same college not because we don't want to be together, but because we fell in love with different schools. We would have been happy to attend the same college, but we just found different schools that we loved and fit our personalities better," Nicole Buie said.
Nicole Buie also recognizes the positive effects of going to a different school than her twin.
"I think it will be good to work on establishing myself as more of an individual. I've never really had to show up to a new place without her which provides a certain level of comfort. It will be good to experience this on my own," Nicole Buie said.
On the other hand, Tori and Olivia Correa are attending Northern Illinois University together and think it will be beneficial for them.
"We already know each other so there is already that family feel to the campus," Olivia Correa said.
Similarly, Olivia and Eileen Tyrrell will both be attending Iowa State University.
"I personally am glad that we will be at the same school to have each other close, but am looking forward to also being able to start my own path in college," Olivia Tyrrell said.
The future for all seniors is bright regardless of whether their best friend will be there with them.