Fighting for the gold and glory: 2022 Oscar predictions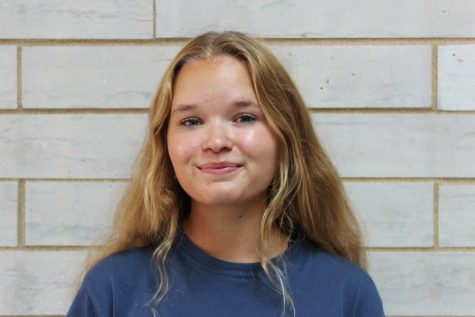 More stories from Sally Lichner
Lights, camera, action: the Academy Award nominees have arrived. The only thing brighter than the night sky on Oscar night is all of the stars shining on the red carpet. 2021 was a year filled with revolutionary performances and productions; it's practically impossible to select just one victor.
Here are my predictions for the 2022 academy award winners.
To start off, the competition is heating up for best leading actor. Nominees include Denzel Washington, Javier Bardem, Benedict Cumberbatch, Andrew Garfield and Will Smith. It's hard to decipher what the academy will favor: prestige or performance.
Although Andrew Garfield is a personal favorite amongst audiences, I believe that the academy will choose Will Smith for his accurate and emotionally striking performance as Richard Williams in "King Richard."
Best actress is an iconic title held by Hollywood's highest esteemed. Although fantastic candidates are lined up for this title, including Penelope Cruz and Olivia Colman, Kristen Stewart takes the cake. Capturing the essence of Princess Diana in "Spencer," along with her internalized agony, down to a T is not an easy task.
Her role as Diana did something hardly ever done before; it brought Diana justice. Stewart completely transformed herself from her usual roles, leaving audiences both nostalgic and heartbroken, making her the perfect fit for the crown.
Best animated film: this category was a tricky pick. 2021 was the year of animated films being brought to the next level. My two top predictions for winners are "Encanto" and "Flee." While "Encanto" has a stunning and vivid animation style, immersing the audience -not to mention the catchy soundtrack- the story of "Flee" is impossible not to tug at heartstrings.
"Flee" is not only an animated film, but a real-life documentary, recounting the experience of an LGBTQ man, "fleeing" from Afghanistan to Denmark. If "Flee" does not win best animated film, my second vote goes to "Encanto." For best Documentary film my prediction once again goes straight to "Flee."
Two Marvel movies stand on the podium in the visual effects category. Although "Dune," "Free Guy," "Time to Die" and "Spiderman: No Way Home" are all brilliant contenders, "Shang-Chi" took visual effects to another level. "Shang-Chi" was able to transport you into the movie, feeling like you're fighting side-by-side with the movie's lead.
The nominations for best music with an original score include: "Encanto," "Dune," "Don't Look Up" and "The Power of the Dog." Although "Dune" puts up a fight with award-winning and iconic composer Hans Zimmer, the production level and revolutionary soundtrack of "Encanto" will mostly likely take the Oscar home. With Grammy award winner and creator of "Hamilton" Lin-Manuel Miranda assisting composer Germaine Franco, the "Encanto" soundtrack holds a groove unlike any other; you can hear "We Don't Talk About Bruno" blasting from the speakers of children and adults alike.
Directing is a difficult category to decipher since directing comes in many different shapes and styles. Although Steven Speilberg has already won an academy award for best directing and is nominated once again for "West Side Story," the directors of "Licorice Pizza" and "Belfast" stood out far more. Both Paul Thomas Anderson ("Licorice Pizza") and Kenneth Branaugh ("Belfast") cultivate a homely and comforting, yet emotional atmosphere with their unique styles of directing the camera and characters, leading me to believe one of these two will be chosen for best directing.
Arguably the most important category of the night: best picture. While it's the most important category, it's also the hardest to choose with ten nominees: "Belfast," "Coda," "Don't Look Up," "Drive My Car," "Dune," "King Richard," "Licorice Pizza," "Nightmare Ally," "The Power of the Dog" and "West Side Story." My top three choices for best picture are "Belfast," "Drive my Car" and "Licorice Pizza."
All three films create a connection with the audience unlike any other, and cultivated characters and inspiring messages that stick with you forever.
Leave a Comment