COVID-19 at DGS: Metrics, masks and more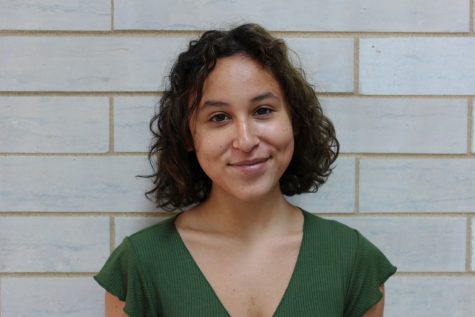 More stories from Lily Myszak
With the simultaneous return of full time in-person school and the elimination of a remote learning option, both students and administrators are grappling with the repercussions of attempting to return to normalcy during a pandemic.
When COVID-19 first hit the US in early 2020, DGS moved into remote learning as infection rates steadily climbed. The majority of the following school year was spent at home by most students and teachers; some never opted to go back to the partially in-person classes that were offered. As a result, returning to pre-pandemic school structure, plus face coverings, was a considerable adjustment for much of the DGS community.
Despite it being an inconvenience to some, the COVID prevention regulations seem to be doing their job in keeping infection rates low. Per the District 99 website, only 20 students and 6 staff members tested positive for the virus during the month of September. Though it is not a requirement for staff or students, roughly 90% of all DGS teachers are fully vaccinated, and the other 10% have committed to provide a negative COVID test weekly.
Senior Eshah Khalid iterates the importance of the vaccine to her, and urges fellow students to get vaccinated.
"I think that as long as you don't have any allergies you should get it so that we can reduce the number of hospitalized cases. If you can get it, why not?" Khalid said.
Regardless of vaccination status,everyone is required to wear a face mask and are encouraged to keep a distance of at least three feet from one another while inside the building, a reduction from the previously suggested six feet. Nonetheless, even these loosened guidelines can be hard to enforce during lunch periods and in passing periods between bells. Another concern highlighted by junior Nathan Tzul was the lack of masks at the recent Homecoming dance
"[the school] is being irresponsible with their actions… they just threw a whole [homecoming dance] and nobody was wearing masks," Tzul said.
The dance fortunately did not lead to a jump in positive cases, but if it had, DGS administration has put into place additional resources in order to support students required to quarantine. Principal Edward Schwartz explained the new position.
"[pre-COVID] if you were going to be out for more than two weeks, we would help you get a homebound tutor…knowing there could be more [students absent] from COVID we actually added another position whose job it is to help reach out to students and make sure they're up-to-date with assignments," Schwartz said.
Schwartz also reminded students and staff that the responsibility of COVID spread prevention falls equally on each member of the school.
"In any setting, most of the ability to limit the spread falls on the individual," Schwartz said.
Some students seem to disagree with this evaluation, though. Khalid shared her perspective on the responsibility of spread prevention.
"I think the responsibility falls more on administration, like with the mask mandate. A lot of people don't even cover their nose, I doubt that half of the students would be wearing a mask if they didn't have to," Khalid said.
Junior Jackson Cherep agreed and further discussed the responsibilities of the administration.
"I think the responsibility should fall more on administration, but it does fall more on students… especially like during lunch when they let us take the masks off, it's up to us then [to be safe]," Cherep said.
The challenges and opportunities that have been brought forward by the return to in-person learning have been a balancing act for many. Nevertheless, much of DGS is grateful to be making their way back to pre-pandemic life. Schwartz reflected on the mask mandate and his appreciation to have his students back in the building.
"I keep reminding myself what it was like last year, and if it keeps you guys in school I'll wear a top hat and clown shoes," Schwartz said.
Additional clarification on COVID regulations in place this year can be found on the District 99 website linked above.
Leave a Comment