Student petition for school Wi-Fi doesn't connect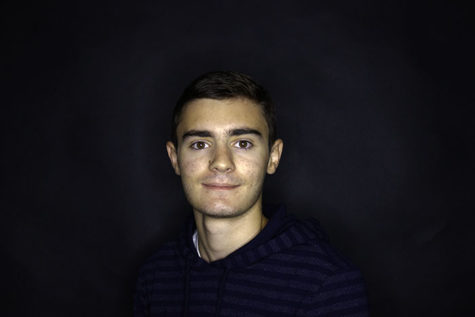 More stories from Greyson Martinescu
With DGS providing Wi-Fi for student issued Chromebooks, connecting other personal devices to the internet is difficult. This conversation over providing students with Wi-Fi for personal devices prompted DGS Junior Michael Larucci to begin a student petition for Wi-Fi.
"I went around in the mornings, I went through the entire lunchroom to get students to sign [the petition]. Out of all the people I asked, only around 15 said no," Larruci said.
He also mentioned the large amount of signatures he got in a short period of time.
"I started it a week before Thanksgiving break; I got around 850-900 signatures," Larucci said.
In order to have a petition passed, students must provide a valid reason and or presentation to back up their proposal. Larucci created his own Google slide presentation to present to principal Edward Schwartz. His main argument was that stress and having no internet have a major connection.
"My main argument was that there are studies that show when you are not connected to the internet, the levels of anxiety build up," Larucci said.
He also emphasized the stress on students.
"As a student, you have stress coming from all directions [grades, peers] and without [student] Wi-Fi you get another income of stress," Larucci said.
Schwartz commented on his perspective of anxiety and Wi-Fi.
"I think students would be on their phones more if they had free Wi-Fi If I thought just allowing access to the Wi-Fi would eliminate anxiety for all students, I would give you the entire bandwidth, but I don't think that's the one source," Schwartz said.
Since Chromebook rentals this year are limited, Larruci specified how students have the option to use Google Classroom, Drive, and Docs on their smartphones.
"This year, there are not a lot of Chromebook rentals, so when they break, our phones have become our backup plan," Larruci said.
Schwartz gave his insight on the connectivity issues with student internet.
"Most of the internet activity that goes through the school is for Chromebooks, then for staff and guests," Schwartz said.
He also mentioned how all the other internet activity would create a slow service for students.
"Unless we have unlimited bandwidth, I'm not sure we could satisfy [Wi-Fi connection] that students would want," Schwartz said.
Larruci mentioned how all of this came as a surprise when he originally started a proposal for student internet.
"When I started this whole petition, I wasn't that serious about it, but when the [signatures] started pouring in, I took it more seriously," Larruci said.
At the end of the ten-slide presentation and half-hour meeting with Schwartz, the final decision was ultimately a no.