Q and A with Kayli Burns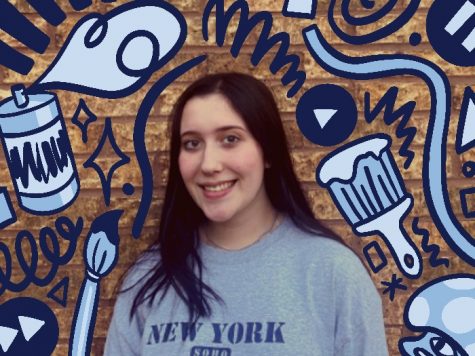 More stories from Lexie Lukacik
Sophomore Kayli Burns is getting involved in her second year of high school and is breaking out of her shell. Burns continues to take challenges, whether that's taking new classes or speaking out. Only being a  few months into school, she continues to witness her newfound accomplishments quickly, all because of her determination to make this school year as memorable as possible. 
Q: When was the last time you went out of your comfort zone?
A: I would say I went out of my comfort zone by taking this class [journalism]. I'm not a very social person, so I don't like giving presentations or talking to people as much, but this class is all about talking and interviewing people. I would say that doing all these presentations and taking this class would be out of my comfort zone. At the same time, it's helping me be better at presentations, so when I go up in front of a group of people I'm okay.
Q: When was the first time you broke a rule?
A: I'm a major rule follower, so when I do break a rule it's very small. It was the first week of school this year, and I was sitting in my class. [The resource teacher] told us we couldn't eat in the class. I had a Poptart in my bag, so I broke it out.
Q: When was the last time you felt on top of the world?
A: Just the other day in English class we were making theses for poems in front of the whole class. I was doing [the poem] with my group mate and we got an A+. It was the only poem in the class that didn't need to be fixed, and I was really proud of myself.
Q: When was the last time you felt you had a new lease on life?
A: I guess I would say last year as a freshman because everything changes, so you get a new perspective on everything. It's just different, and you're more independent. It's more of a do-it-yourself environment. I got more [of a] perspective of how to do things on my own and how to time manage.
Q: When was the first time in which you realized your life motto?
A: I try and live by the cliché phrase of doing stuff while you can and not missing out on anything. I feel like life goes by so fast. It's just I have so many essays to do, and I don't want to waste my time worrying.