'Head in the Clouds II' is pure island electronic perfection
More stories from Jacqueline Sumida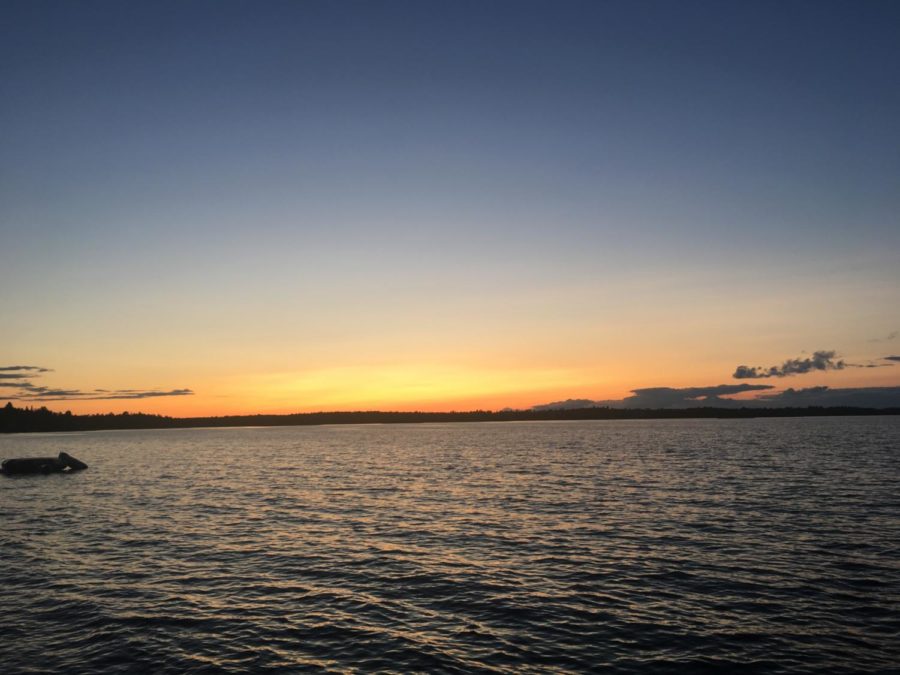 On Oct. 11, 2019, 88rising released their second compilation album titled "Head in the Clouds II." The little known music company is suddenly on the rise thanks to the popularity of a select few of its artists. This album shows exactly that, a company on the verge of success.
88rising was founded in 2015 and houses primarily both Asian and Asian-American artists, giving them a place to start their professional careers. They house two extremely successful artists including certified sad boi Joji and Rich Brian, a vocalist with serious pop behind his sound.
Before being put into the spotlight following Joji's commercially successful first full-length release "Ballads 1," the company put out their first compilation album in July 2018 to little fanfare, only placing at 76 on the Billboard Hot 100. But, this release brought the firepower with easily recognizable guest artists and shining moments from their own homegrown talent.
"These Nights" starts the album out with the incredible Rich Brian and one of the most successful solo acts in third-generation K-Pop, Chunga Ha. The song itself starts slow, leaving a lot more room to grow into its choruses and verses with each movement. Both Rich Brian and Chung Ha's vocals melt perfectly into the background track, even with the latter switching languages and ranges throughout.
One of 88rising's vocal powerhouses is Niki, who gives her all every track that she's featured on. Her voice is rocky road ice cream, going from smooth like fine ice cream and rougher when you hit those marshmallows and nuts. Her range stays in one place, but it fits her extremely well. 
Her solo vocals on "Indigo," also known as the "You know I'm your type, right?"  Tik Tok song, go from her heavy belt range to more staccato chorus lines, describing a type of reckless love. Switching themes in "Shouldn't Couldn't Wouldn't," she reminisces missed connections, pondering the real trials and tribulations of love itself. Yet her most impressive showing flows along the same vein, dealing with heartbreak attached to the location in "La La Lost You." 
The characterizations described to her memories in Los Angeles and her lover's future in New York City are profound, blending emotion and location in perfect harmony. The chorus itself is good vs. evil, detailing her feelings in heart-shattering fashion.
"All my demons run wild/ All my demons have your smile/ In the city of angels, city of angels/ Hope New York holds you/ Hope it holds you like I do/ While my demons stay faithful in the city of angels."
From one amazing vocalist to another, one of America's favorite moody bois Joji takes time to exhibit his soft, soothing overtones within the few tracks he's featured on. Because of this, the emotions of sadness and longing are able to come out of songs where the backing completely contradicts the lyrics themselves. 
"Need Is Your Love" is a seriously funky track when only the backing instrumental is heard, but shifts greatly when vocals are added. Joji's softer tones allow the funky guitar riffs and synth to pop out easily. Its tempo changes from faster verses to slower pre-chorus and chorus lines, allowing the listener to easily get lost in its beauty. 
The standout collaborator on this album would definitely be Jackson Wang, the successful Hong Kong-born solo artist and lead rapper in idol group GOT7. As a defined and accomplished rapper, his vocals have normally been kept under wraps, only occasionally released through his solo work. Even Wang himself has stated multiple times that his singing could use a little work, but I think he's finally got his vocals under control. 
"Tequila Sunrise" is the perfect chill track, simple lyrics over quiet synths and easy-going bass pitches. All of its vocalists' voices dance around the island feel while Higher Brothers push the tempo with their faster Chinese raps. Jackson's rough vocals fit perfectly over the smoother instrumental and his falsetto matches it perfectly.
Switching from his higher to his lower range, Jackson shows a wide range of vocal power and the ability to growl on his lower tones. "Walking" is his more chill song, the track being about leaving your worries at the door with a Latin swing in the downbeat. It's one of the few true dance songs on this release.
Throughout the 16 well-crafted songs on this record, "Calculator" is by far the best one. Its piano opening is heart-wrenching, allowing me to feel heartbreak I never felt since junior year. But if you're not feeling hurt yet, the opening lyrics hit you like a bus.
"[email protected]#$'s not addin' up/ I think my calculator's broken/ I'm not meant for love."
The calculator itself is more of a metaphor for getting everything together, breaking and spilling everything out causes major malfunctions in love and loss in vocalist AUGUST 08's life. More lyrics list out the heartbreaks, the aching pains and the general need to be adored found in everyday life. That right there breaks my calculated heart.
Overall, "Head in the Clouds II" is a perfect display of 88rising's aim to be a potent force in the mainstream music industry. They clearly have the tools and talent having produced major game-altering tracks. Clearly, 88rising will be rising to the top very soon and this album is already taking them one step towards "Walking" to their very own "Tequila Sunrise."