Picture day: anything but picture perfect
Hang on for a minute...we're trying to find some more stories you might like.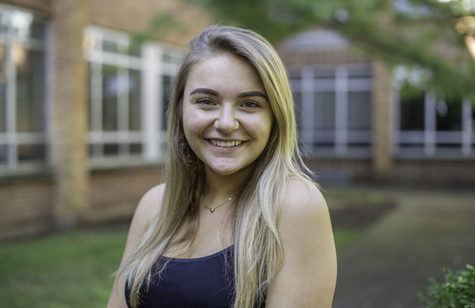 More stories from Ina Barashka
Picture day — the day that boys wear a dress shirt with basketball shorts and girls overdo their makeup because they're going to take the best photo ever — wrong! In case no one's noticed, most of us do not look like the supermodels we picture ourselves to be in our yearbook photos.
I find picture day to be one of the most frustrating days of the year, and let me explain why:
Let's be honest, picture day is all hype until it's your turn to sit in front of that camera. First of all, if you have photos after gym, just forget about it. Those laps around the fieldhouse are not your best friend today! And of course as soon as class ends, you sprint to class faster than the star of the track team because English is next and that means picture time.
In the locker room, you're freaking out because there's no way anyone can save the hairstyle your mom did in the morning in five minutes. You also have to touch up your outfit (at least the top half) because this year you promised yourself you're going to have the best picture in that yearbook.
The worst part, though, is that the poses are ridiculously uncomfortable. It does not help when the photographer is yelling at you to pop your chin out more. Sorry Sharon, but if I pop my chin out, even more, I may as well pop off my whole head.
You finally think it's over, but Sharon keeps telling you to twist your head and — oh no! Your lips are chapped! Of course, you can't do anything about it, so you just smile through the pain — literally.
Next comes that dreaded, "OK, are you ready!?" Let's just be glad your head's still attached at this point! So you smile and — what do you know — you hear the click before you smile.
You start freaking out and ask, "Can I please see it?" So of course, Sharon lets you take a peek. Before you can even tell that's it's actually you, she yells, "Next!"
Just like that, your life is over.
You start thinking about how literally everybody is going to look at your photo and laugh at you. Your family will think you're a disgrace. Your friends will never look at you the same.
A paper bag over your head is the way to go, that is until two days later when you forget about this little 'mishap.' You go about your life and one day, during English class, you get your picture packet — and your shirt is on backward.