Top 10 fall scents to spice up October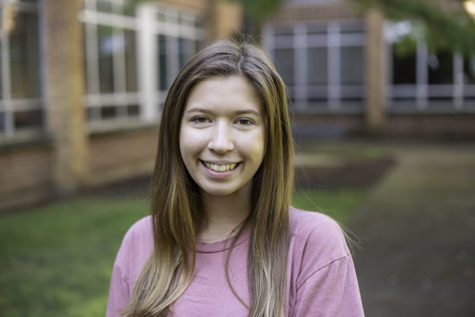 More stories from Sam Perkins
Apple cider

: The crisp scent of apples mixed with spices and a hint of orange creates the best scent for the fall season. The smell of apple cider creates that warm, cozy feeling that only fall can bring.

Pumpkin spice:

Pumpkin spice is definitely the most overrated yet most loved scent of fall. The spices mixed with the scent of sugary pumpkin create the iconic scent of fall.

Fall leaves:

From the moment you walk out the door on cold, fall mornings all you can smell is the cold, bitter air mixed with the smell of leaves. This smell is the first indicator of fall and it is one of my favorite smells ever.

Fresh homemade pie:

Who doesn't love the smell of a freshly baked pie pulled right out of the oven? That sugary, warm smell that creeps through the house is to die for.

Bonfire:

Since fall is here, bonfire season has officially started. The lingering smell of smokey wood and burning leaves that cling to your clothes after a night around a campfire is one of my favorite scents of fall.

Apples:

Apples are pretty hard to describe because apples smell like apples. Even though it is hard to explain, it is one of the best scents of fall.

Apple cinnamon:

This smell is simply that of cinnamon and apples together. What could be better than two of the best scents combined?

Salted caramel:

Whether it is candy or coffee, salted caramel is an amazing smell. The saltiness mixed with the sweet, creamy caramel creates the perfect scent to get you ready for the fall and winter seasons.

Cinnamon:

This is a classic scent associated with fall. Cinnamon is in everything fall-related and is a top scent to have floating around the house. The sweet yet spicy scent that cinnamon gives off is a unique scent that can only be described as incredible.

Pecan:

This is at the bottom of the list simply because pecans have no real smell unless they are covered in sugar and toasted. They end up just smelling like burnt sugar.