Students come face-to-face with board after forum disappoints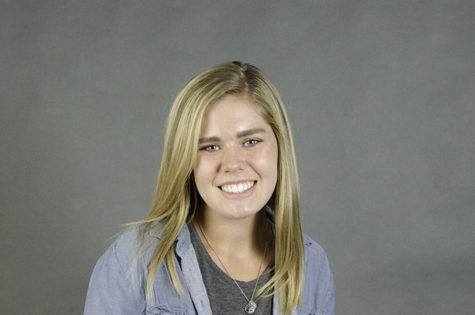 More stories from Barbara Collins
More stories from Katie Anthony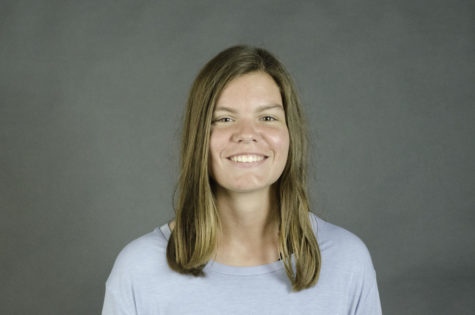 More stories from Sarah Major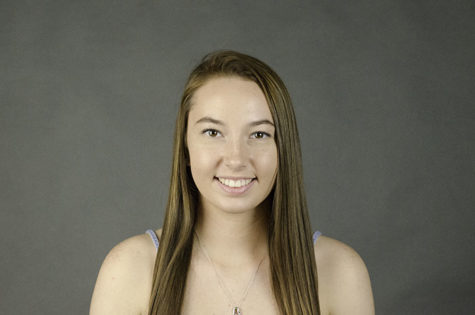 More stories from Sydney Hall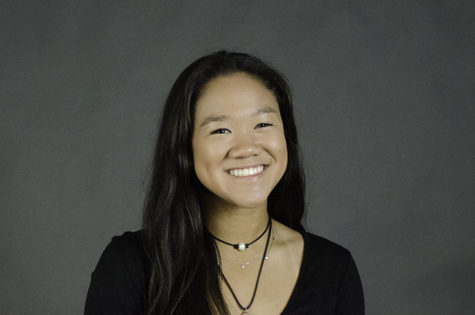 More stories from Lindsay Valero
After the school safety forum on Monday, March 19 failed to allow student audience members to express their concerns, 24 DGS students attended the monthly District 99 board meeting held in the DGS library. Twelve of the students approached the microphone and addressed board members face-to-face with their issues regarding the forum and walkout.
Superintendent Dr. Hank Thiele opened the meeting explaining the past week's events. He emphasized that students were not punished for participating in a protest but received their detentions for not being in their assigned classes and leaving classes without permission.
"After being featured by several local and national news agencies, many times with misleading headlines, we received hundreds of emails, social media posts and phone calls. Some of these were from those that live in our community but do not currently have students attending our schools. The great majority of people we heard from live outside of our community. Either way, our staff has responded to every message received," Thiele said in his report to the Board of Education.
Each board meeting has a reception of visitors in which members of the community can address the board. According to the board's policy, this is not a discussion, meaning board members do not reply to the speakers. Questions are to be answered via email by Thiele following the meeting.
Senior Faith Barr was the first student to arrive at the board meeting and came prepared to speak with board members.
"I felt that it was more important to actually state my grievances with the board one-on-one rather than to just post about it on social media and not do anything about it, the same way that I should be calling my state representatives if I have an issue with the state," Barr said.
Barr's statement followed the same theme as the majority of students who decided to speak. Barr was unimpressed by the forum that had taken place earlier that day.
"This morning I left the discussion feeling unsatisfied, disrespected and overall betrayed. Overall, the discussion was not even a discussion. Many of my peers and I felt that it was a presentation showing students what the school has done well, as if we deserve to give you a pat on the back in some sort of way," Barr said in her statement to the board.
Sophomore Sarah Barber had a different perspective on the issue, as she was a panelist during the forum. She attended the meeting to give board members an idea of what she felt like as a student on stage.
"We finished with a lot of time to spare; instead of taking any questions from hands that were raised, the three facilitating administrators talked about last Monday's safety conference. The students of the panel were not made aware of this, and this made me embarrassed to be a part of this so-called forum," Barber said to the board.
Senior Himal Koshy made a statement to the board about how their decisions would impact more than just current DGS students
"We need to remember that what the administration does today sets precedent for future administration and future students. What we have shown today to students is if they want to have an opinion and voice their opinions, they won't have the support of their administration," Koshy said.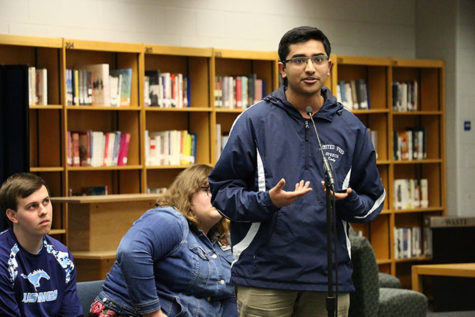 Not all students who attended the meeting decided to address the school board. Senior Alex Rose said that although he did not speak, he is passionate about what other students shared and agrees with their views.
"I just feel it's my duty as a citizen to attend these things … I feel like I would be doing something wrong if I didn't come, even if I just stand here and listen," Rose said.
Once all 12 students had given their ideas and concerns, Thiele made the decision to add some comments in response to the students in attendance.
"I'd have to be deaf to not realize that we missed the mark today at DGS by a wide margin," Thiele said.
"All students that are here, and anybody that eventually is watching this or hears this, please know that we are not trying to shut down student voice. We do want to hear from you, we do want to hear what your concerns are," Thiele said.
Thiele, who was in attendance at the forum, claimed that the miscommunication surrounding the question and answer portion was not only on the student level, but the administrative level as well.
"[Principal Ed Schwartz] sent out the email saying that there would be [questions and answers], you would think that he expected that there would have been, so did I. I don't know why or how that came, that wasn't my team. But they'll fix it. As I said, I apologized tonight, we missed the mark. We'll do better next time," Thiele said in an interview with the Blueprint.
School board president Nancy Kupka rarely sees students in attendance at board meetings, and said she was excited to see the students voicing their opinions.
"I am so energized that younger people are getting politically active … it's unfortunate the circumstances that have brought us to this point, but thank God we are at this point. So I was very happy to see those students," Kupka said.
Senior Simone Black is the first DGS student board member. The position was added this school year after Thiele said the board recognized a need for student input on issues discussed in board meetings. Black was happy to have other students at the meeting to share their thoughts.
"I'm very proud of them … They actually came and shared their opinions to the board and to our administration, so I think it shows that this issue really matters to the students at DGS, and they're not just going to let it die," Black said.
View Comments (6)