Out for the season is getting a little too seasonal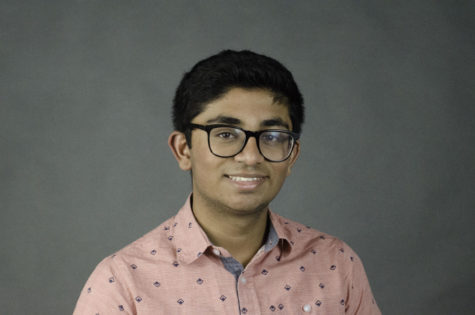 More stories from Sherwin Thomas
Hey Bulls fans, remember Derrick Rose? Of course you do. Do you have any idea where he is right now? He was just recently traded from the Cavaliers to the Utah Jazz before being immediately waived. That's right. He went from the youngest MVP in NBA history at the age of 22 in 2011 to a free agent no team is looking to sign. Talk about a fall from grace.
For us Bulls fans, all we can do is wistfully look back on the glory days of Rose's career when he was a superstar. Forever, we will be wondering what could have been. What if? What if the injuries never occurred? What if D Rose was still just … D Rose? If only.
The NBA has a problem, and this one is particularly deflating. Beyond the superteams and overall lack of parity between teams around the league, this season a myriad of players have found themselves incurring serious injuries that either take them out for weeks upon months or end their respective season altogether.
In just the last month, we have seen three current All-Stars incur season-ending injuries while four are either out indefinitely or for the next six to eight weeks. Here are all the All-Stars currently out:
Demarcus Cousins of the New Orleans Pelicans: ruptured Achilles — season-ending.
Kristaps Porzingis of the New York Knicks: torn ACL — season-ending.
Kevin Love of the Cleveland Cavaliers:  fractured left hand — six to eight weeks.
John Wall of the Washington Wizards: arthroscopic debridement surgery on left knee — six to eight weeks.
Mike Conley of the Memphis Grizzlies: surgery to smooth bone protrusion in the left heel — season-ending.
Gordon Hayward of the Boston Celtics: broken left ankle — season-ending.
Paul Millsap of the Denver Nuggets: torn ligament in the left wrist — three to four months.
Kawhi Leonard of the San Antonio Spurs: right quadricep tendinopathy — indefinitely.
Besides the All-Stars, there have also been four players starting on their respective teams who have incurred similar injuries that have put an end to their season. Both Andre Roberson of the Oklahoma City Thunder and Patrick Beverley of the Los Angeles Clippers, as well as Jeremy Lin of the Brooklyn Nets and Dion Waiters were in the midst of successful campaigns before being shut down for the year.
Roberson, the best defender on a championship contending Thunder team and NBA All-Defensive Second Team selection last season, ruptured his left patellar tendon after slipping and falling during a game against the Pistons. Lin, the starting point guard on the Nets, famous for his run of dominance on the Knicks years ago, fell to the same injury on his right knee on the second night of this season. Beverley had surgery to repair a microfracture and meniscus injury in his right knee. To put the cherry on top of this awfully bitter cake, Malcolm Brogdon, the reigning Rookie of the Year, tore his left quadricep and is out for six to eight weeks.
After seeing all that has transpired since October, I am simply at a loss for words. Injuries have always been a part of sports, but why is this year so much worse than what we're used to? Even as I write this column and type out names of individuals who have gotten hurt, I find myself unable to move onto the next section as I continually remember yet another name that's out for the season and backtrack to make corrections.
With how many significant yet non-season-ending injuries that have transpired this year, there's no way I could name all the people who have caught the injury bug this season. For perspective, according to injury tracking website ManGamesLost.com, through last Friday, about 3,798 games have been missed due to injury this season with the NBA reaching the 3,000 mark about a month earlier than it did last season.
So what's the problem? Injuries have always been a major part of all sports, especially basketball and football. For basketball specifically, the constant running, quick movements and other factors have boiled down to a myriad of knee and ankle injuries over the years. So why is this year specifically so historically bad? Well, there are a couple potential causes and one major one may actually be the scheduling.
For those who follow basketball, the NBA season has always been a long, grueling 82 game stretch. Every team will have 41 home and 41 road games. However, in years past the long schedule, the large number of back-to-back sets and even the occasional four game in five nights set during the season has drawn most of the blame for player injuries. The belief is that the intensity of these schedules are wearing players' bodies down until they can longer function.
In order to combat this issue, the league office finally took action leading into this current 2017-2018 campaign. NBA Commissioner Adam Silver and his associates decided this past offseason to cut training camp by 10 days and shorten the preseason to start the season sooner. This decision completely eliminated the four games in five nights concept and significantly reduced the number of back-to-backs teams would have to undergo. The thought process was that by starting the season sooner and stretching out the season, there would be less stress on bodies and protect players from injuries. Unfortunately, it appears this plan has backfired in a big way.
According to Bleacher Report, many NBA head coaches this season have been complaining about the new schedule format and how it's actually preventing teams from being as prepared for the NBA season as previous years, therefore causing the increase in injuries. Training camp and preseason have traditionally been a time teams would utilize to work on conditioning and overall preparedness before the season. With a lot of this time being taken away, some believe it's the main cause behind the uptick in injuries this year.
Former Milwaukee head coach Jason Kidd asserted that the shortened preseason schedule was "too fast".
"I understand they want to give the players rest, but they're trying to smash training camp into three weeks. There's just too many injuries throughout the whole league," Kidd said.
Detroit Pistons head coach Stan Van Gundy said he felt very rushed heading into the season. Atlanta Hawks head coach Mike Budenholzer also discussed the side effects his team faced because of the change.
"I feel it did limit what we could do as far as readiness, both conditioning and game prep," Budenholzer said.
For years, stars like LeBron James, Kobe Bryant and others have voiced their opinions on how the regular season itself should be shortened in order to reduce the physical toll on bodies, yet in order to avoid igniting team owners across the league by doing so, the league instead cut into the weeks leading into the season which, as the results show, caused more harm than help.
Besides the scheduling, there is one other factor that could be the main instigator of the worsening of the issue at hand. Obviously, as time has progressed, the way that basketball is played has evolved significantly. Unfortunately, this has had very negative repercussions. The pace at which the sport is played nowadays is much faster than it once was decades ago.
Game pace has increased each of the past six NBA seasons, leading to a greater physical toll on bodies and more injuries. With players continuously running up and down the court every game, their bodies start to reach their limits. Not only that, nowadays many players undergo numerous rigorous workout sessions during the offseason. Orlando Magic head coach Frank Vogel explained the difference in how the offseason is used now and what they used to be like.
"It used to be you had to beg guys to work out in the summertime. Now you have to beg them to pull back. Then you go through an 82-game season after double and triple sessions every day in the summer. These guys' bodies can't handle it." Vogel said.
As can be seen from Vogel's statement, with many players, especially All-Star caliber ones, overworking themselves nearly everyday for two to three months straight before beginning a long season that starts even sooner now than it used to, their bodies are just being run into the ground until they physically cannot handle any more stress resulting in a significant leg injury like a torn tendon or ligament.
Ultimately, we know what the problem is, and the solution, though made out to be indeterminable, is really more simple than we realize. The NBA needs to shorten their season. Eighty-two games are not doing anyone service.
As a devout basketball fan, I can firmly say that no one cares that much about the regular season anymore anyways. Everyone in the NBA community only cares about one thing: the postseason. If watching the playoffs is like seeing a feature film, the regular season equates to the previews. No one's going to miss it all that much if they don't see a few of them.
Furthermore, with players working much harder to perfect their craft to help their team and their fans and in turn the NBA, it's only right that the association do right by its players and shorten the schedule to ensure that fewer injuries occur. If numerous All-Stars keep getting significant injuries that take them out of the playoffs, then no one will be watching.
What it boils down to is how much does the NBA care about the people that generate its revenue? If the answer is they do, then things will start to look up sometime soon. If not, then let's just say Derrick Rose won't be the last great athlete in the top echelon of players before one injury makes it all come crashing down forcing us all to just wonder, what if?