Ann Lichaj: a look at every senior's best friend
Hang on for a minute...we're trying to find some more stories you might like.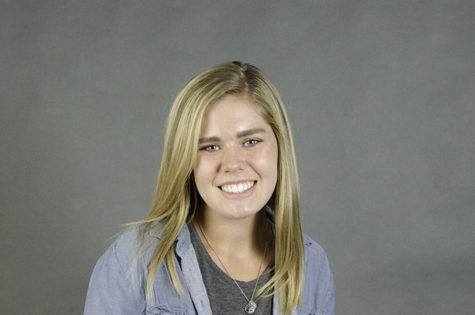 More stories from Barbara Collins
Senior executive secretary Ann Lichaj keeps busy by helping DGS students apply to colleges.
Lichaj has worked as a secretary at DGS for 23 years. She currently works in the College and Career Center setting up college visits and helping students with college applications. Lichaj also sends counselor and teacher letters of recommendation directly to colleges.
"[At] other high schools, teachers and counselors submit that [letters of recommendation], not here. I actually manage it. And it's actually nice because that way it gets done before any deadlines here," Lichaj said.
Additionally, Lichaj helps with the Technology Center of DuPage (TCD), Advanced Placement (AP) testing, Attainable Futures, National Honors Society and National Merit applications.
With the recently passed Nov. 1 college application deadline and other deadlines quickly approaching, many DGS seniors have visited the College and Career Center to ask Lichaj about their applications. Lichaj answers the same questions multiple times a day and says she keeps the students' situations in mind.
"I know that I do repeat myself a lot. I try not to be testy with the students. I always have to remind myself that they are coming in with questions, they have no idea, so I always remember that … I'm pretty good about having a smile and answering their questions," Lichaj said.
Lichaj advises students to apply to six to eight colleges. She also encourages students to utilize the resources they have available to them through the College and Career Center and Naviance and to ask as many questions about their applications as needed.
"Students always come in and say, 'Oh, Mrs. Lichaj, I'm sorry I'm bothering you again' … no, it's not a bother. That is why I am here," Lichaj said.
Senior Anna Buie visited Lichaj with questions about her college applications and said Lichaj guided her in the right direction.
"I was really overwhelmed after our senior focus presentation; the letters of recommendation process confused me a lot. Mrs. Lichaj sat me down and explained the whole process to me about how to request transcripts and letters of rec through Naviance. She was a huge help," Buie said.
Senior Patrick Cash also believes his College and Career Center visits have helped him through his college search.
"I feel like I've benefitted from going to the College and Career Center because although much of the info and many of the resources they use there are available online, it's not always easy to know how to use them, and the people who work there are very helpful with guidance and helpful with using all the resources you have available to you," Cash said.
Lichaj's biggest piece of advice to DGS students applying to colleges is to make sure they stay organized and plan well in advance.
"Really, two words: Plan ahead, and if you do that, you're pretty much OK. I would literally inform the juniors coming up to plan ahead, and just have fun with this journey, because it is fun. I know it's stressful, but if you eliminate that stress by planning ahead and being organized you'll be fine," Lichaj said.