The black box opens its doors for new AP senior artists
Hang on for a minute...we're trying to find some more stories you might like.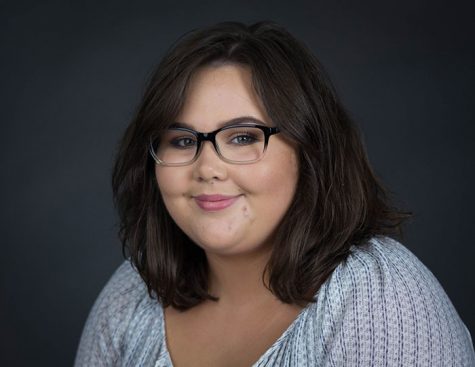 More stories from Claire Pikul
Every year students in fine arts classes prepare for the spring art show. You might not think it's that different from the winter art show, but to the seniors the show takes on another level of greatness sprinkled with a little bit of stress.
The Black Box has been a tradition at DGS for years and showcases AP seniors work. In a "box" like room attached to the athletic entrance kids are allowed to let their creativity flow outside of their work and onto the actual room. It's every artist's dream.
Senior Stephanie Stewart who takes AP Painting and Drawing reflects on the preparation for the event.
"Creating the pieces has taken my junior and senior year to make, with countless hours put into each piece, so I guess you could say that the Black Box has been years in the making," Stewart said.
From bringing in mirrors, to hanging paper airplanes from the ceiling, students come into the Black Box with the mindset to take everything to the next level to showcase their art.  
"To me, the Black Box is a way to show your progression over your high school career," senior artist Marissa McGivern said.
Each piece put in the show is specifically put in to showcase each artist's concentration. Students even create artist statements which they hang with their work to explain at a deeper level what ties everything together.
When you walk into the Black Box, you get a taste for how much art affects the lives of the students. Every detail is perfectly placed and each decoration and piece of work planned to perfection.
"Art has been a part of my life for as long as I can remember and being able to display some of my work alongside other awesome artists is just the best," Stewart said.
Based on the effort and time the students put into it the show, it's clear this is a show you wouldn't want to miss.
"It really just warms our hearts and lets us know that our work is being seen and appreciated," Stewart said.  
The spring art show and Black Box opens on May 18 at 6:00 PM and stays up until May 23. Be there or be square.