The perfect movie theater for people that don't care about movies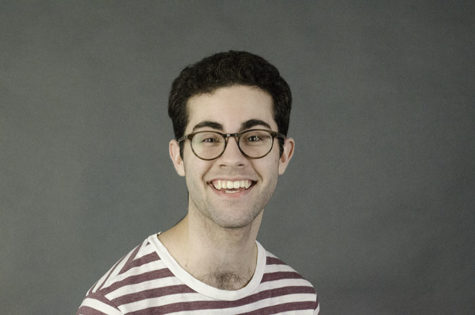 More stories from Jonah Ocuto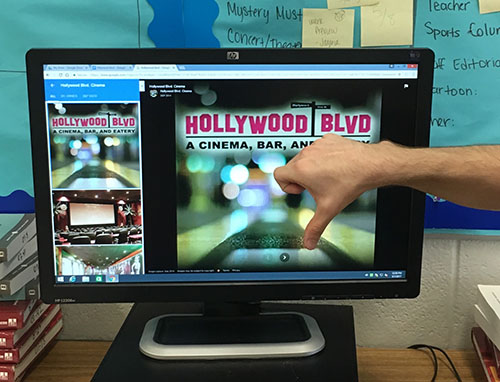 I'm a movie guy. If you were to walk into my bedroom, you'd see posters of some of my favorite films lining the walls. If you were to open my wallet, you'd find nine tickets from the Cinemark at Seven Bridges, and one ticket from Hollywood Boulevard.
Oh, Hollywood Boulevard. I only have that one ticket because it has by far given me the worst viewing experience I think I've ever had in a movie theater. In fact, it caused me so much pain that every time somebody asks me to see a movie with them I shudder in fear of hearing those two cursed words exit their lips — Hollywood. Boulevard.
Hollywood Boulevard, why do you feel the need to charge me nearly 20 dollars to see a movie with the "benefit" of "delicious" food that actually tastes like glue? Against my will, I bought a steak sandwich while trying to watch "Rogue One" a couple of months ago, and while eating I was overcome by an overwhelming sense of regret — it was almost as if my taste buds were begging me to stop chewing. But hey, if you like overcooked steak topped by two pieces of Jewel-Osco lettuce and a single slice of tomato, Hollywood Boulevard's got you covered.
In fact, the food isn't bad just on the taste buds, but on the ears too. All I hear while watching a movie there is the smack-smack-smacking of somebody chomping on chicken wings behind me. Apparently, dialogue, plot and sanity don't matter there.
Hollywood Boulevard, why do you force me to sit in seats that look and feel as if they were purchased at a sketchy thrift shop?
More importantly, why can't you afford to elevate the seats one row after another like any other movie theater on the face of the earth? At 5'4", I'm a short guy, I get that. But seriously, nobody thought while designing your theater that perhaps raising the seats may be a good idea?
When watching "Rogue One," a lady sat in front of me that happened to have her hair up in a very tall bun. I have no ill will towards that lady, but that bun took up at least 5 percent of the screen that I paid $20 for. You can't elevate your seats so I can actually view the movie?
Topping it off, we have perhaps the worst circumstance you could ever be put in while trying to watch a movie: people talking. But at Hollywood Boulevard, it isn't one or two people talking. It's everybody.

Everybody.

Hollywood Boulevard is a theater you go to if you want to talk over a movie with your friends. If you want school cafeteria-grade food, ripped chairs, barely audible sound quality, a faded screen and a bad time, then Hollywood Boulevard is your place. However, if you want a great movie watching experience at a respectable establishment at a reasonable price, I recommend the Cinemark at Seven Bridges.
View Comments (2)