Top 10 Phoebe Bridgers lyrics to cry to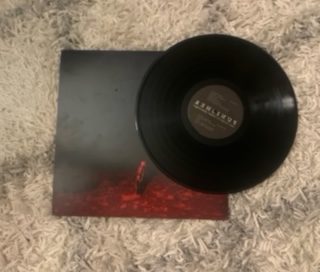 Singer-Songwriter Phoebe Bridgers is notorious for the evocative sadness her music creates, whether that's in her pop songs or her piano ballads Bridgers has a knack for getting tears flowing. Let's take a look at some of her most emotional lyrics.
10: "I wanted to see the world through your eyes until it happened/ Then I changed my mind"
Bridgers speaks on her relationship with her father in her Grammy-nominated song "Kyoto" The simple fear of becoming like your parents is something that many people relate to, leading to a perfectly downhearted lyric.
9: "What if I told you/ I feel like I've known you/ But we've never met/ It's for the best"
While Bridgers is talking about the deceased singer/songwriter Elliot Smith in her 2020 song "Punisher" The feeling of missing a stranger is so universal that almost anyone can relate to it.
8: "Jesus Christ/ I'm so blue all the time/ And that's just how I feel/ Always have and I always will"
Me too Phoebe.
7:" I want to believe/ Instead I look at the sky and feel nothing"
Bridgers shares her worries of the afterlife on her 2020 song "Chinese Satellite" and her fans couldn't help but feel a little too moved by this opening lyric.
6: "I wanna be the broken love song that feeds your misery"
Even though "Waiting Room" was written when Bridgers was only 17 she encapsulates the feelings of a failing relationship near-perfectly, making a great song to whisper under your blankets at night.
5. "I've been playing dead my whole life/ And I get this feeling whenever I feel good/ It'll be the last time"
Bridgers's "ICU," tells the tale of the singer's destructive relationship with fellow musician Marshall Vore. This lyric comes off as heart-breaking self-revelation and will be sure to put your tear ducts to work.
4. "I wanna hear a single song without thinking of you"
We all hate not being able to move on, and Phoebe Bridgers does a great job at putting that feeling to metaphor in her song "Me & My Dog" written with her band boygenius.
3. "So I'll wait for the next time you want me/ Like a dog with a bird at your door"
Bridger's 2020 "Moon Song" has been frequently regarded as the singer's saddest work by many of her fans, the song deals with the all-too-familiar feeling of unreturned love in a one-sided relationship, and this lyric manages to summarize all that emotion in a ten-second interval.
2. "When I'm sick and tired and my mind is barely there/ When a machine keeps me alive/ And I'm losing all my hair/ I hope you kiss my rotten head and pull the plug."
Bridger's "Killer" off her 2017 album Stranger in the Alps is powerful enough to put any sane person to tears and this lyric serves as a perfect explanation why.
1. "You are sick and you're married/ And you might be dying/ But you're holding me like water in your hands."
The bridge of 2020's "Moon Song" shows what is so impressive about Phoebe Bridges music, and the simple devastation in this lyric earns it the spot as the number one Phoebe Bridgers lyric to cry to.