Spring ahead fall behind; Fall sports moved to spring season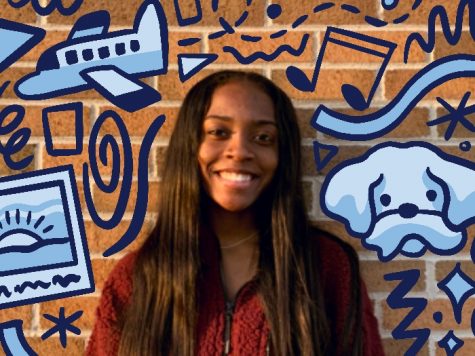 More stories from Willow Patton
Due to Covid-19, the guidelines in Illinois states that high-risk fall sports must be moved to the spring season. The sports that are considered at higher risk are those that have players coming in closer contact with each other: football, girls volleyball and boys soccer.
Not having Friday night football games has disappointed many DGS fans and players. Fans are missing out on team chants and spirit wear, and players are missing their games without the support of fans.
Junior Jerry Eaton, Varsity football player, explains how the team hopes to get back into practicing the sport they love.
"I am pretty disappointed, but I'm going to take advantage of this time to train. The plan is that hopefully we get to practice over this break if we don't get to play, but that's about it," Eaton said.
Football isn't the only fall sport that's affected. Senior, Alyssa Fountain, third year Varsity volleyball player says she knows little of what's to come for the spring season.
"For the spring season I know little information. My coaches are doing a very good job at communicating with us about what we are planning and what they are finding out, but obviously Covid is making everything much more complicated, so we don't have a good picture of what the season looks like," Fountain said.
Even though the DGS volleyball team isn't practicing they still have some opportunities to workout and stay in shape.
"Outside of DGS volleyball, the MFC trainers put together some days that we can go to MFC and workout in their gym twice a week. Also instead of starting in October my club season was moved up and started in September, so I have club practice about three times a week along with the MFC workouts," Fountain said.
Although this has been hard for some athletes, Senior Joseph Afriye, a Varsity soccer player, states his understanding and patience of this new process.
"I think this sucks, but I also understand the circumstances we are under, and I am willing to put seeing my teammates and playing sports aside until we get everything resolved in the world,"Afriyie said.
In times like these, athletes are still in question of what is next to come; in addition this being senior's last season is difficult to end this way. For now everyone is continuing to be safe and follow the correct protocols in this new normal.