Lauren Victorin plans for next year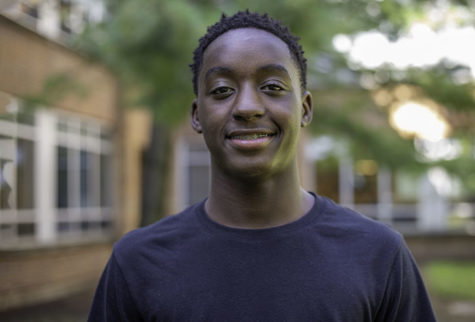 More stories from Miles Little
Senior, Lauren Victorin is apart of the varsity soccer team and is finishing up her last season playing with Downers Grove South. Victorin has been playing soccer her whole life and will be continuing her athletic and academic career at Carroll University, there she also plans to study to become a nurse. The help that Victorin has received from coaches and family has helped get her become ready for to take the next step in her life.
With this being Victorin's finally season she has high hopes that the team can make a push to win regionals. With regionals coming up Victorin is happy with the improvement that the team has made.
"The season has been going really good, our team is only improving," Victorin said.
Coaches have helped Victorin prepare her for the next level by having her play different positions on the field to help her learn the game from all over the field.
"My coach has helped me prepare for the next level by playing me in different positions and forcing me to have a good touch on the ball, and to adjust to the speed of play, Victorin said.
Victorin's parents also helped her when it has come to school and sports.
"My parents have supported me a ton. They've signed me up for all the camps and encouraged me to talk to coaches," Victorin said.
Soccer has helped Victorin's drive to become a nurse even more.
"I love helping people and I can't imagine doing anything else but soccer has taught me how to be a team player and care about everyone," Victorin said
One quote that helps motivate Victorin and keep her going when things are tough.
"Don't let highs be too high and lows be too low,"  Assistant Coach Gonzalez
Leave a Comment