DGS signing day features 29 student athletes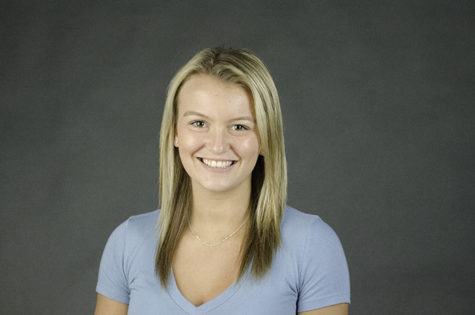 More stories from Jayna Bardahl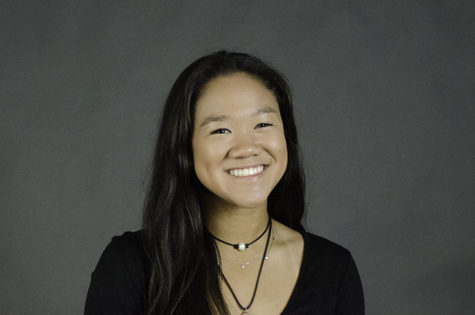 More stories from Lindsay Valero
On April 25, 29 of 37 DGS athletes who plan on continuing their athletic careers in college participated in the DGS signing day event in the auditorium.
To open the ceremony, Athletic Director Randall Konstans expressed that this was the largest group of athletes continuing to play in college that he has seen in his eight years as athletic director.
Baseball, softball, football, wrestling, girls' basketball, girls' and boys' track and field, soccer, volleyball, and swimming were all featured at signing day.
One of these athletes was Kelley Hackbarth who signed to run track and field at the University of Missouri next fall.
"I'm most excited to meet new people and see what the competition has for me," Hackbarth said.
Aurora University volleyball commit Nicole Zowaski expressed a similar optimistic attitude about meeting new people in her future.
"I'm most excited for the girls and all the friends I'm going to meet," Zowaski said.
Other athletes like Stephen Pipilas and Akhil Ghosh are looking forward to meeting new friends while having the comfort of a familiar face by their side. After running together at DGS, Pipilas and Ghosh both committed to Loyola University in Chicago to run track and field.
"I think it's just cool to have one of my old teammates at a new school," Pipilas said. "It will just be more fun overall because I will get to go through new experiences with him. I know we are both pretty good at running, so it will be pretty exciting to see what the team does as well."
"It's pretty much the same thing for me. It's just going to be interesting to have somebody who I have grown up with be in the same sport and college as me. That's pretty cool," Ghosh said.
The same thing goes for University of Wisconsin-Platteville football commits Keiran Burke and Mathew Greenwald.
"It's just going to be a lot easier to find friends on the team and do more things together," Burke said.
"It's going to be a lot easier since I already have a friend on the team, so it's going to be even easier to make more," Greenwald said.
Some athletes expressed excitement for not only the new people they will meet but the new experiences they will have as they move away from home.
"I'm excited for the new experiences. I hear it's different than high school and [I can't wait to be] meeting new friends," Anderson University swimming commit Kaitlyn Hopp said.
However, signing day involved more than just the athletes. Teammates, coaches, parents and siblings all attended the event to support the their loved ones on this day.
Kaitlyn Hopps' mom, Lorrie Hopp, stood behind her beaming with excitement for Kaitlyn Hopp's future as a collegiate athlete.
"She is so passionate about swimming, so to have her be able to continue to do it is exciting," Lorrie Hopp said.
Being a student athlete requires exceptional talent and time management, which are skills that will be especially important to Jennifer Masello as she continues both her soccer and basketball careers next year at Augsburg University.
"Just balancing the school work with those two sports. I know that's going to be really hard, but I'm kind of excited to take on the challenge and to learn more about myself and my work ethic," Masello said.
Konstans expressed his excitement for these individuals to use the skills they learned at DGS in their futures as collegiate athletes.
"We are very proud of you," Konstans said to the auditorium crowd before concluding by saying, "Once a mustang, always a mustang."
Leave a Comment