Throwback Thursday: The great Ed H. Schwartz
Hello everyone,
As you know, every single Thursday here at the Blueprint we take a look back into the lives of our fellow Mustangs. Well get ready Mustangs because today we shall finally get a look into the past of our very own principal, Edward H. Schwartz.
Here is a picture of Mr. Schwartz with his parents at his high school graduation.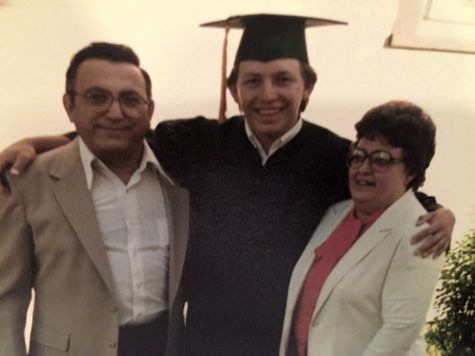 This picture shows Mr. Schwartz (center) at the young age of two in a red sweater with his family.