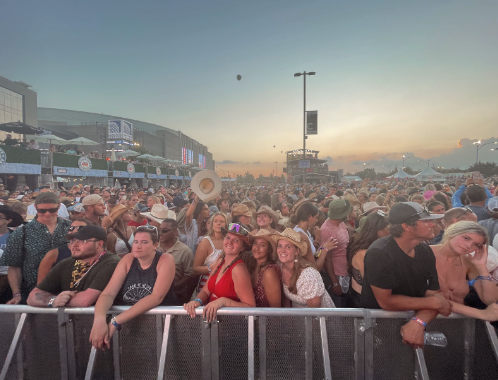 Vincent attends country music fest
January 25, 2023
In the summer of 2022 senior Kaitlyn Vincent attended Windy City Smokeout which is a four day country music festival in the parking lot of the United Center. Performances from Zach Bryan, Miranda Lambert, Tim McGraw and some other big named country music stars.
Vincent has always been a country music fan but this was her first time attending the festival.
"When you are at a concert you get to feed off the crowd more so you have more energy rather than just listening to it on your phone. Also the artists are so much more personable and you are able to feel the artist's energy. The artists are also able to make eye contact and interact with their fans and it makes it a more fun and personable feeling between the artist and the crowd," Vincent said.
Vincent's positive concert experience makes her want to go back next summer.